Bali spring lifestyle shoot. Come with us for behind the scenes access to our recent photoshoot & see how we bring our spring campaign to life.
Come with us behind the scenes of our recent photoshoot to see how we brought our spring campaign to life.In May 2023, our team set off for Bali to shoot our spring collection. This lifestyle shoot took place over two days on the beaches of Tibubiu Village and Canggu.
Day 1
Our day one location was an absolute dream. Our team scouted the beaches to find an undeniably perfect palm. This led us to spending the day shooting along Pasut beach in Tibubiu Village. From the palm trees to the light beach breeze, our team felt the location was drenched in Tigerlily vibes.
Here we shot on the natural beauty Jeanni Mulder with the lovely Ella Bostelman, Australian swim and resort wear photographer.
Continue reading on the blog to learn more about each day in Bali and more style sneak peeks.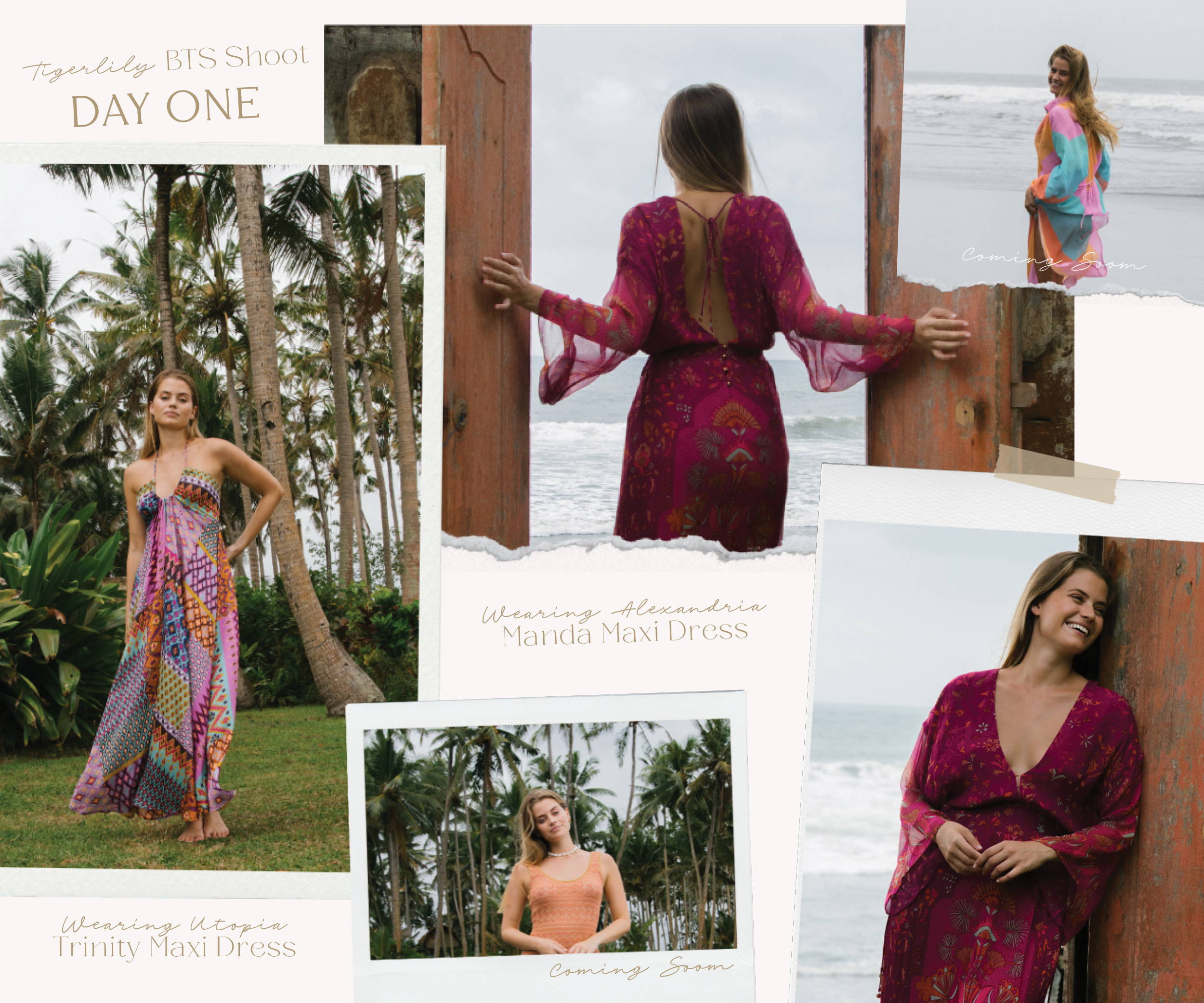 After a bright, humid morning we broke for lunch and ordered 4 servings of the famous Nasi Goreng at a local hotel. With pineapple juices in hand and endless laughter we took on the now cloudy skies to bring our most-loved, re-imagined Kaleho Lorena Dress to life.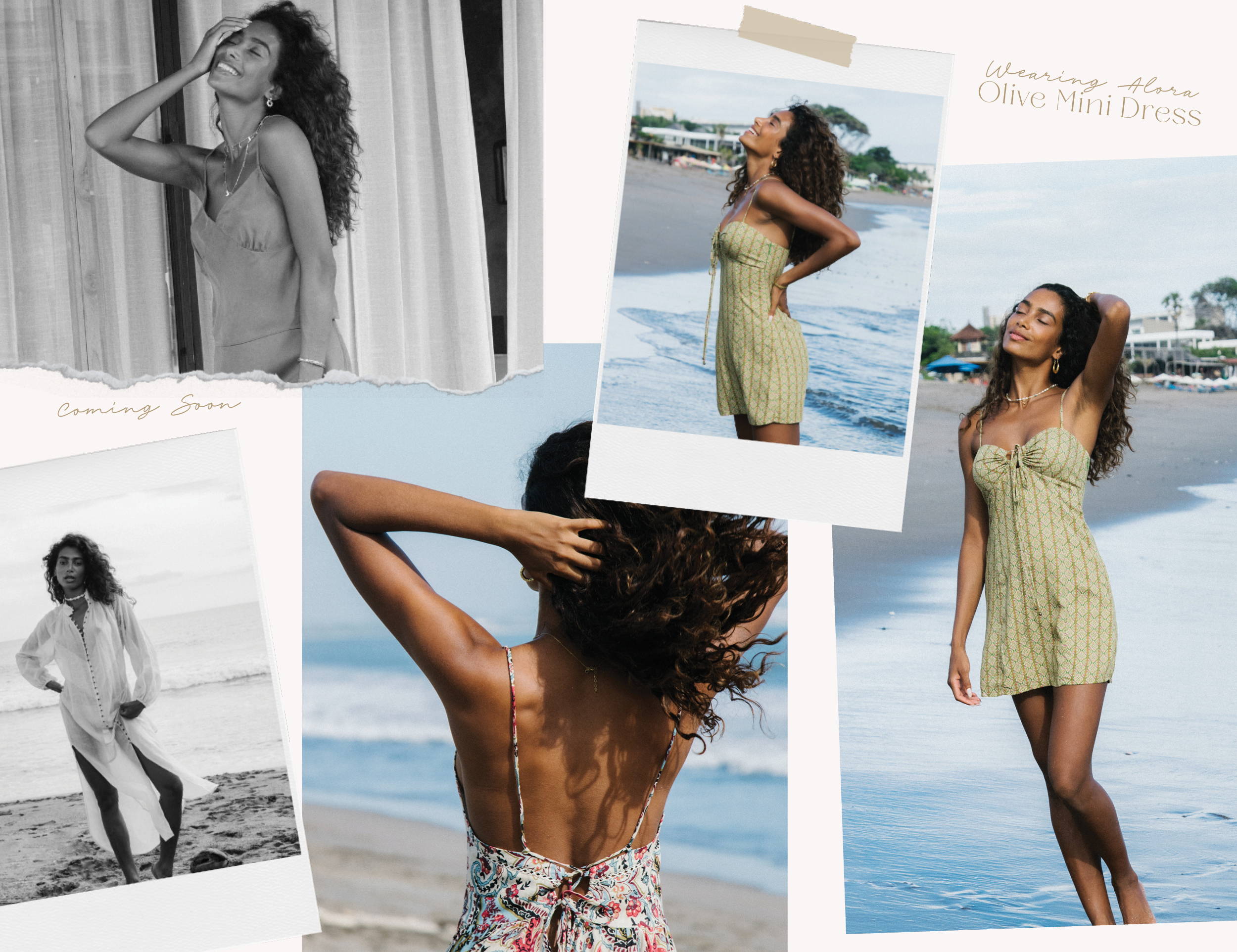 Ending our day on a rainy note, we circled back to our magnificent villa among the rice fields. Here we worked with the weather and came out with some surprisingly captivating shots through the tropical storm.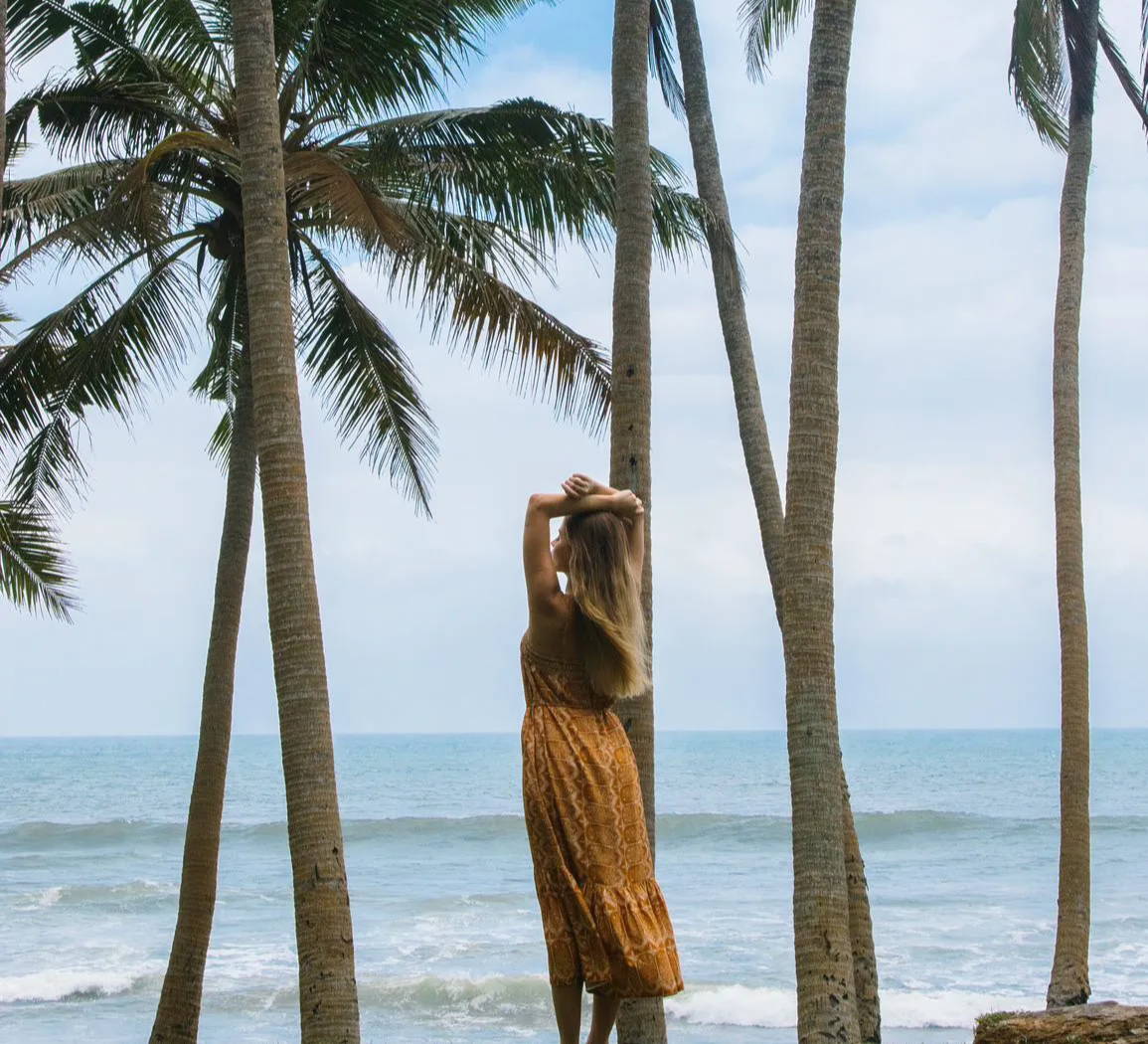 Day 2
After a restful nights sleep, the team got straight back into it. The sun wasn't shining but we were excited to continue to bring our brands vision to life. With Ella joining us once again, full of enthusiasm and expertise, we began our day at our Perenenan Villa. Soon joined by Nicci MUA and the stunning Karina Padial, this Castaway Models duo bought the sun rays with them. 

We spent the morning frolicking in the golden light and embracing the Tigerlily values of Sun, Sea and Travel. Taking in the indonesian humidity and warmth to show our community our new line of spring fashion. We danced and smiled in special styles made to celebrate the new season.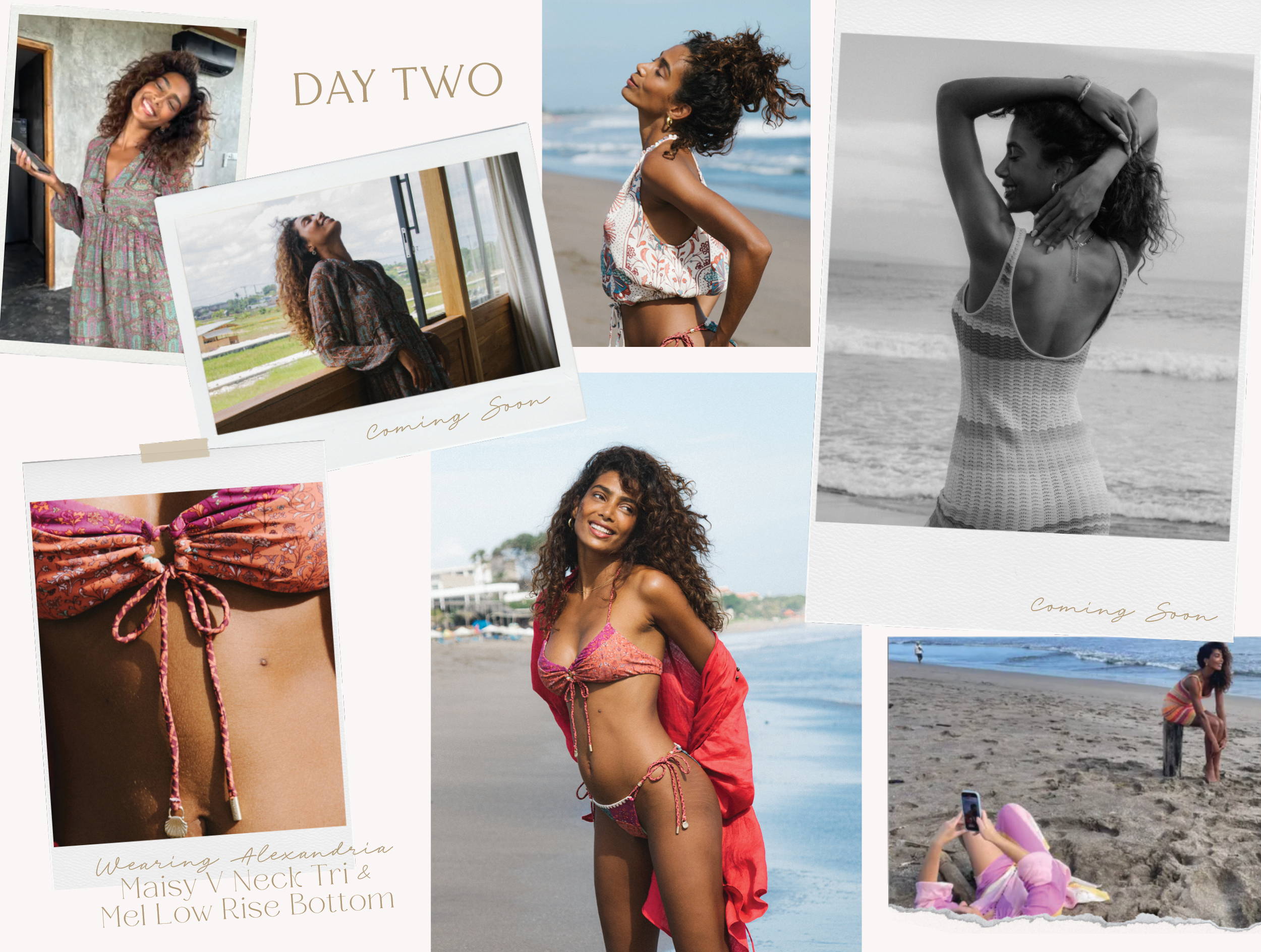 After an unexpectedly delicious lunch from a local delivery service, we headed towards the beach. Our intial plan to travel across the island to Sanur Beach, soon became inevitably impractical. As the traffic began to build, we improvised with a local recommendation near Canggu, from our lovely driver, Kadek.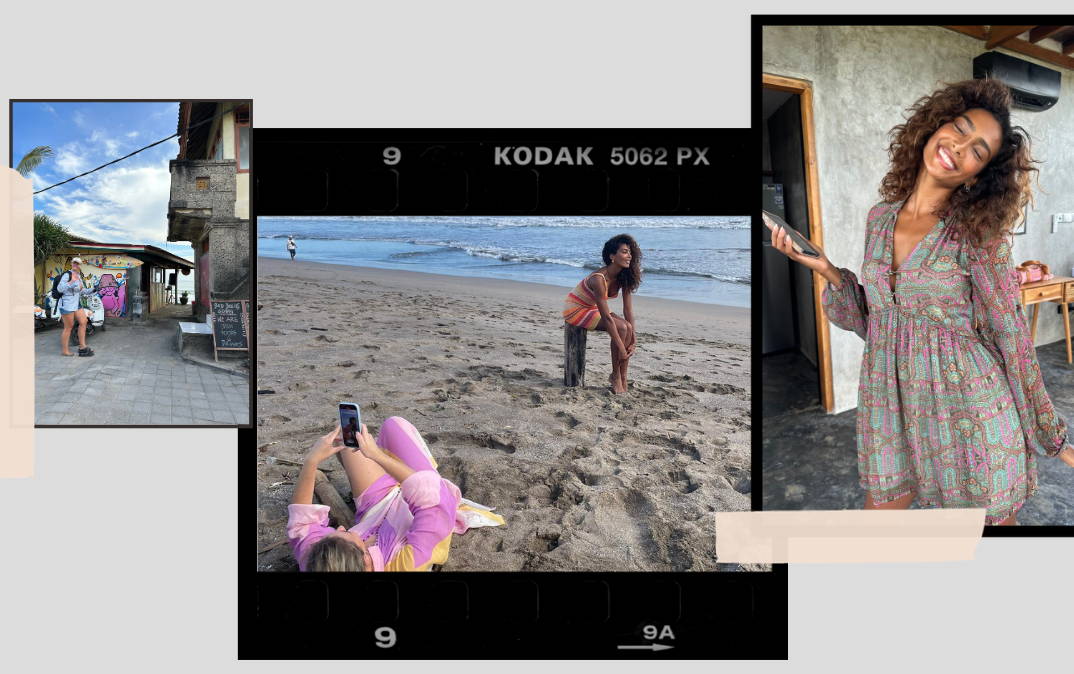 The stars had aligned as we arrived at a lower Canggu beach, where the sun glistened on the water. Every single shot displayed pure enchantment and the final straw to our Bali Photoshoot fell blissfully into place.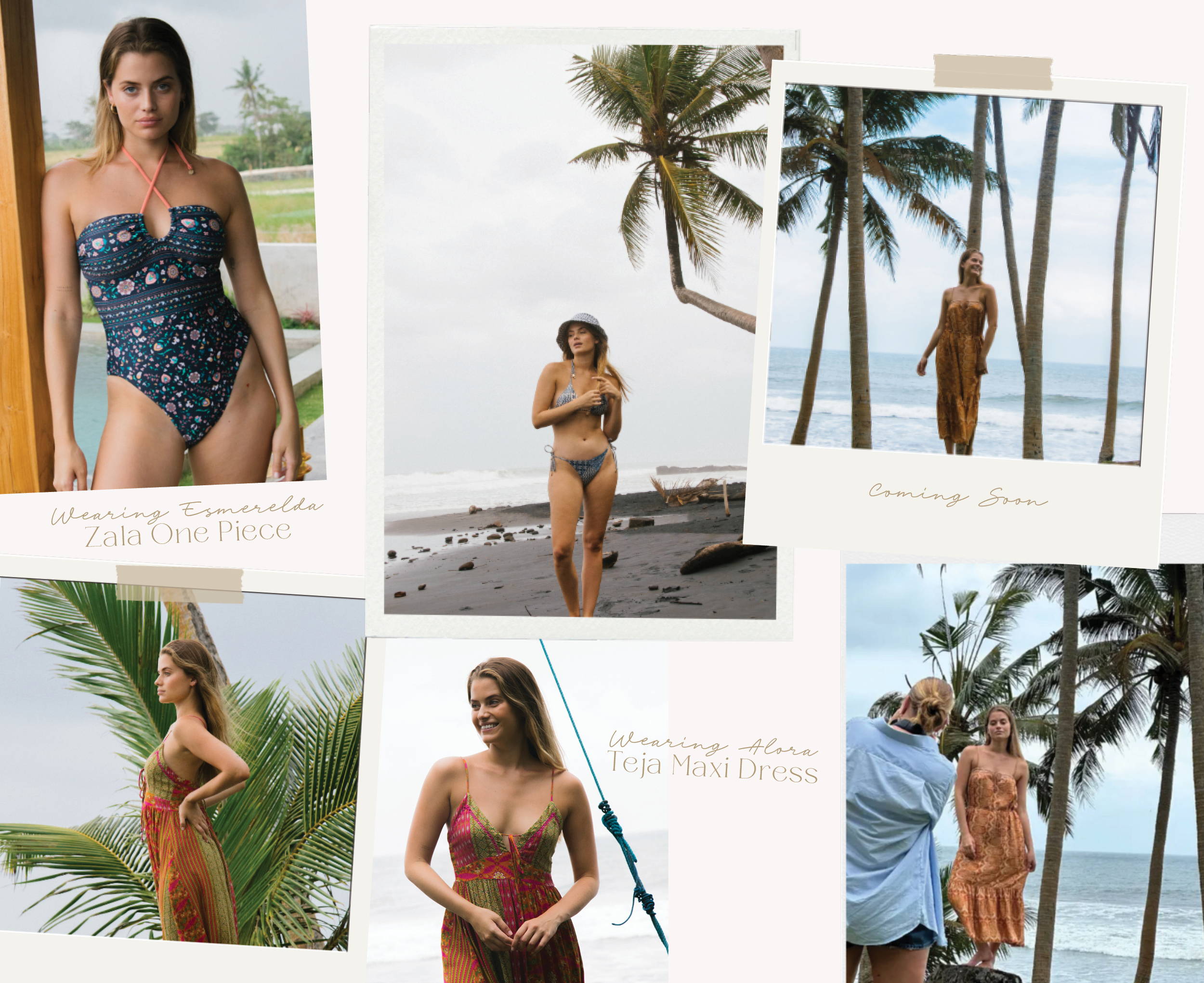 CLICK HERE to be the first to know when these styles drop.