It's our favourite time of the year here at Tigerlily – Bikini Season. Our design team have been busy creating holiday worthy swimwear for your next adventure under the sun, with styles for every taste and body type. We're so excited to share with you all of our new swimwear so please read on.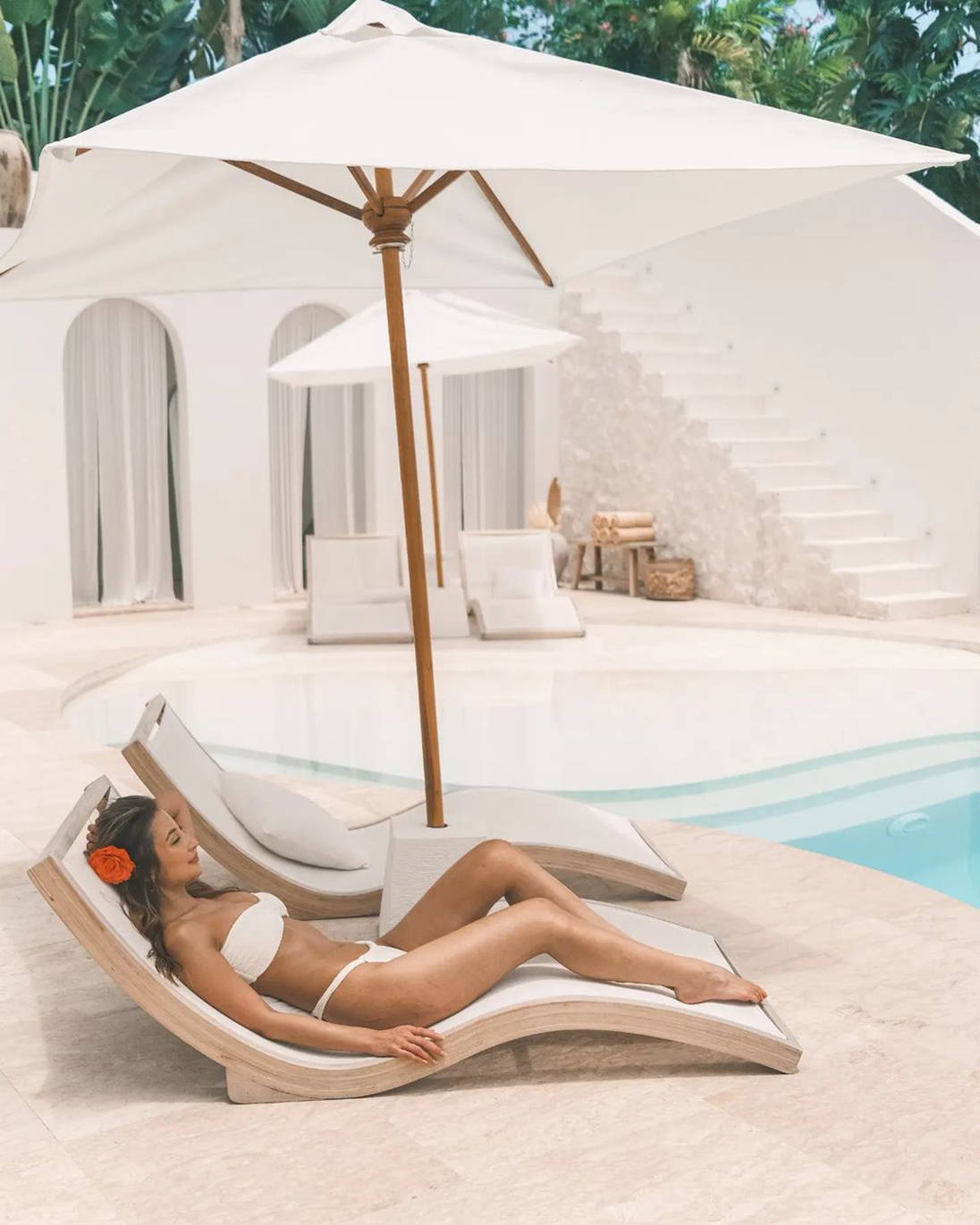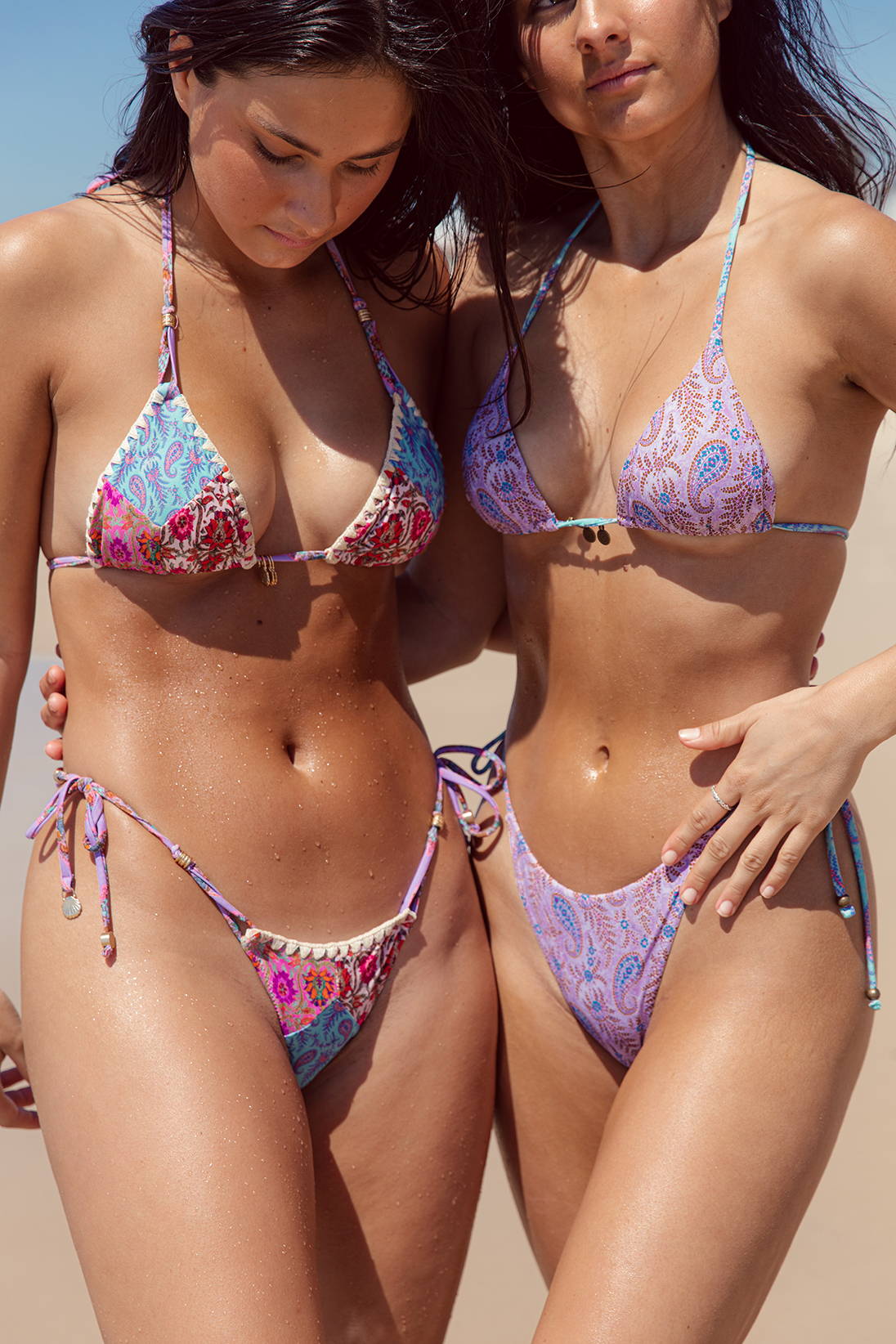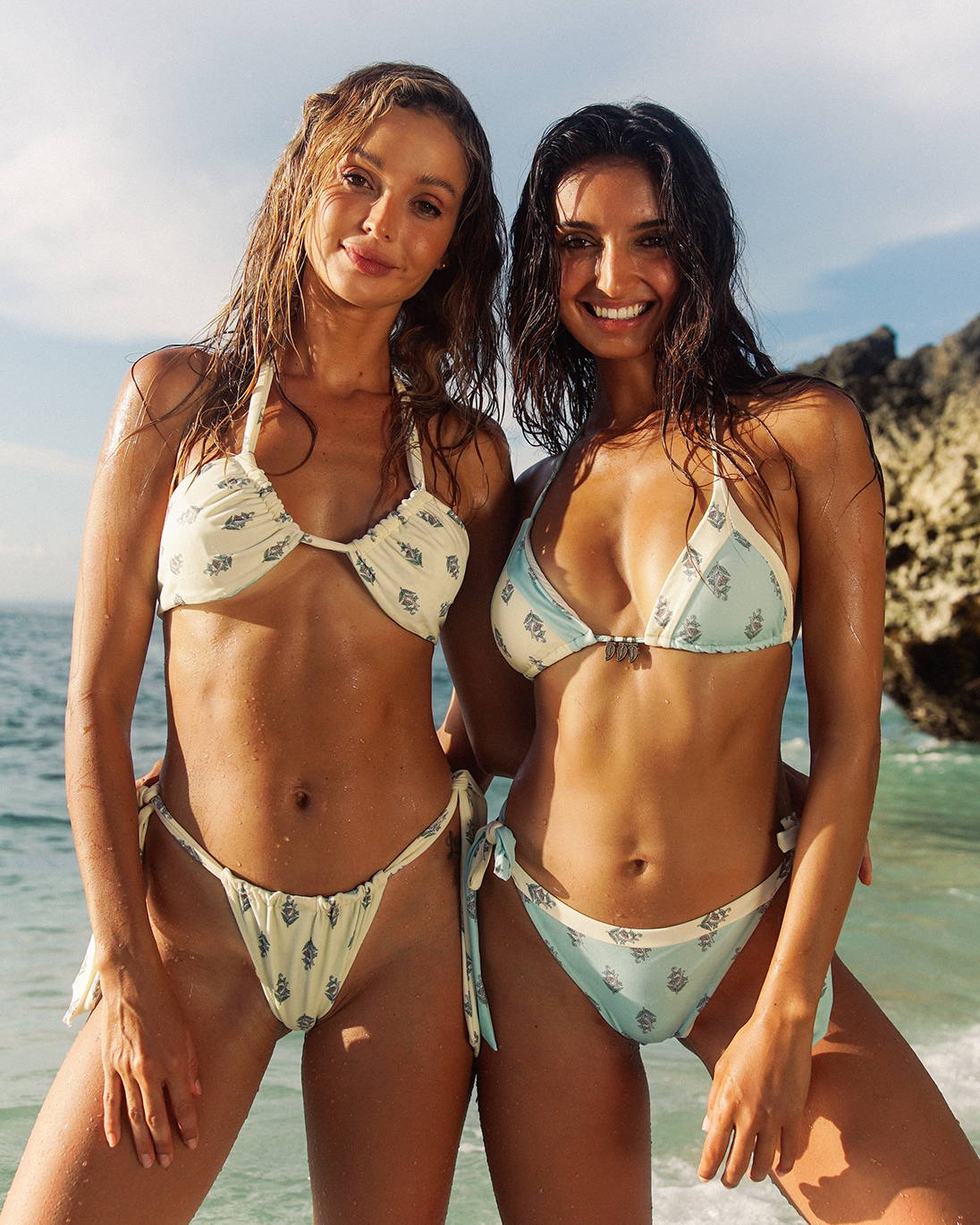 Pam Penno wears our Florence Carlotta Reversible Tri Bikini Top and Florence Kahlia Reversible Bikini Bottom. Nathayla wears Florence Tara Tri Bikini Top and Florence Miranda Bikini Bottom.
Our printed bikinis do also come in softer hues, like the pieces in our Florence collection in a dreamy cream and blue colourway.
Our drop of reversible swim in our Opehelia and Florence collections creates a two in one style making them ideal for travel as they take up less space in your suitcase and you're still able to have different looks for across the days of your trip.
Crochet bikinis and one pieces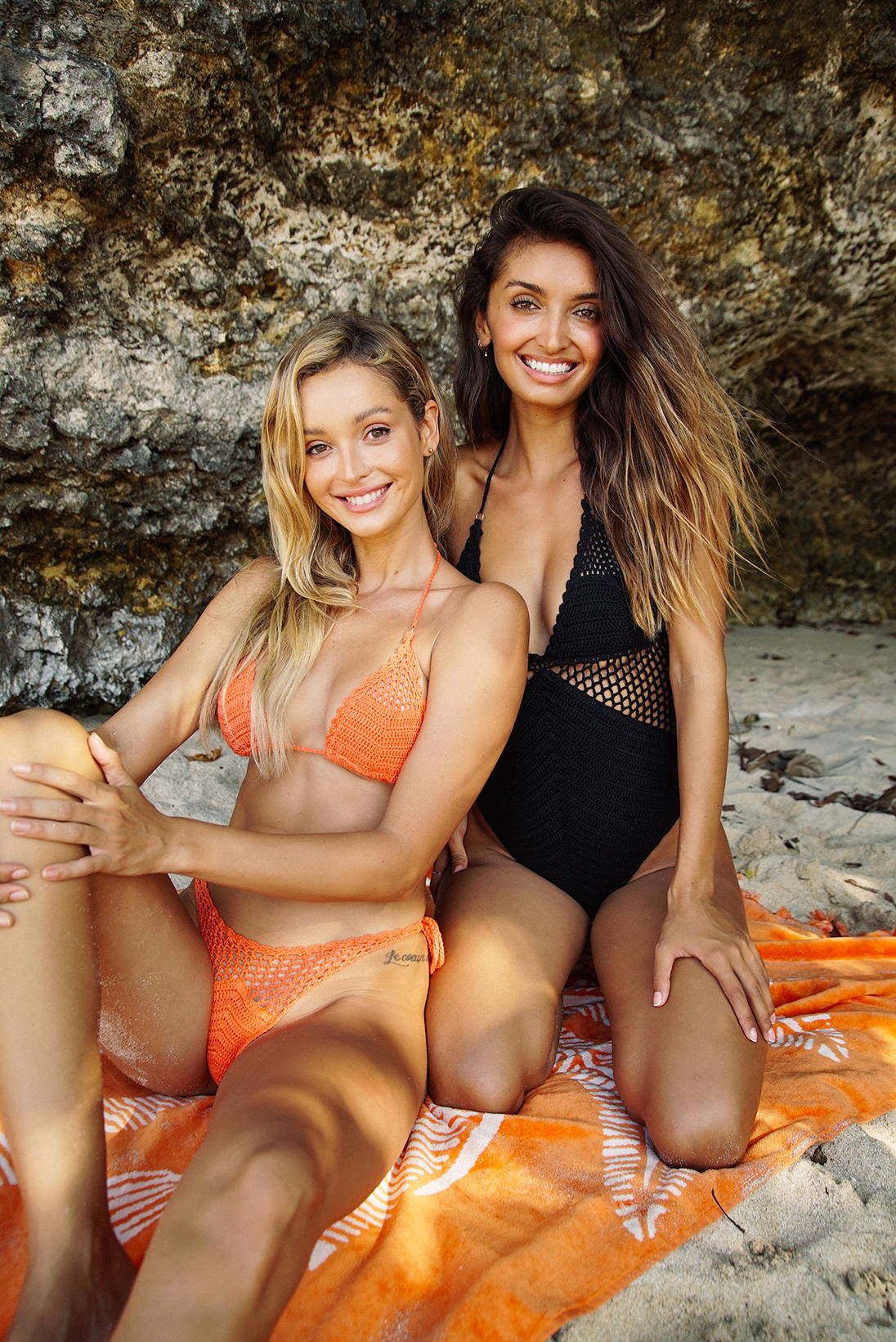 Pam Penno wears Capri Tara Knit Tri Bikini Top. Nathalya wears Capri Mariana Crochet One Piece.
Crochet swimwear is a fun way to update your swim wardrobe with more fashion forward pieces. Our Capri Bikini and One Piece can be worn from beach to bar or paired with your favourite skirt or pants for day or night.
Denisa wears our Ramo Carmen Spliced One Piece, on pre-order now.
Printed one piece swimwear is a great option for those who want a little more coverage when it comes to their swim attire. Our Ramo collection features heritage prints from the Tigerlily archive in a patchwork design in bright fun colours with stunning crochet trip detailing that elevate the look. Perfect for sitting poolside with a cocktail in hand.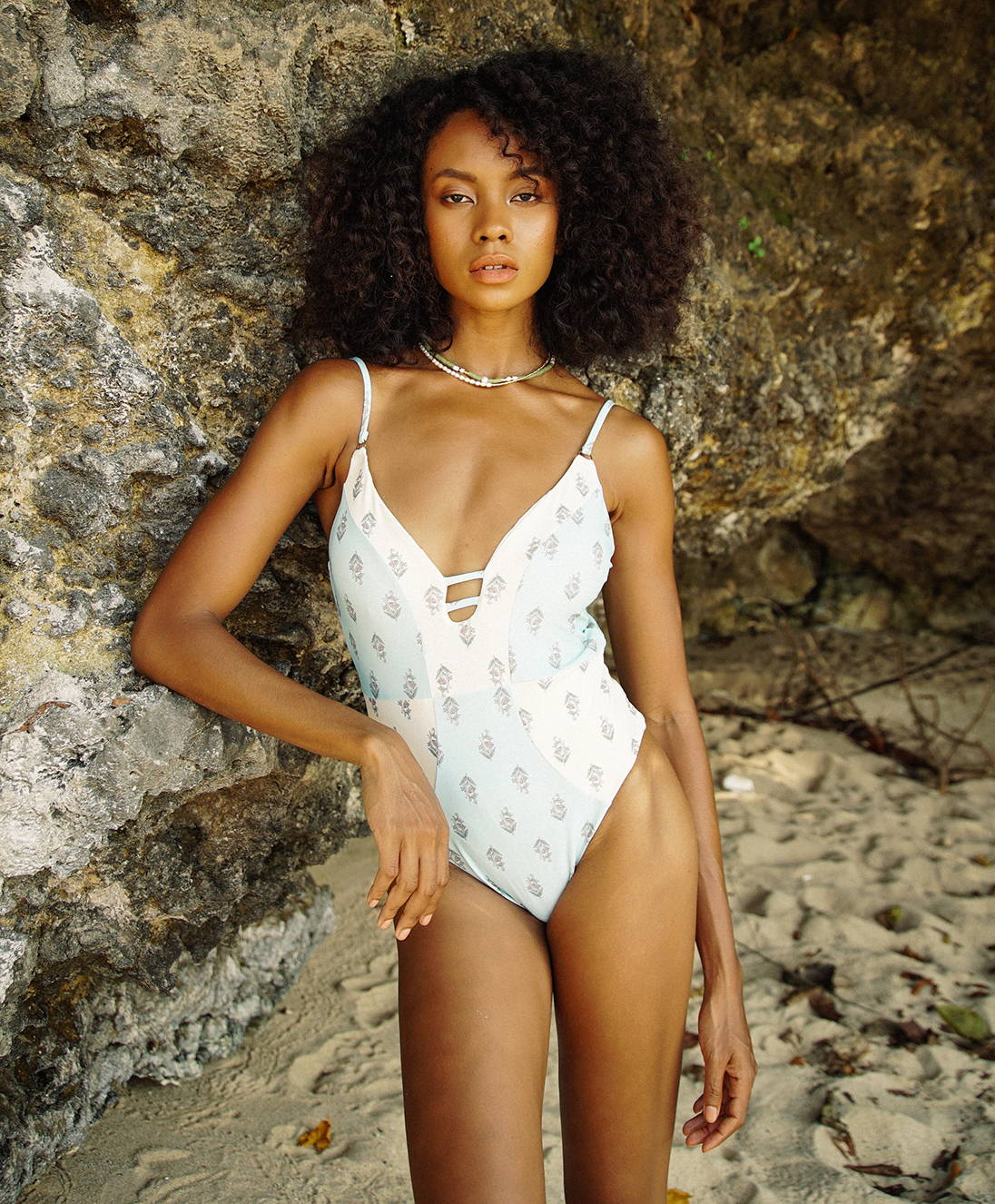 Alexis wears our Florence Veronia One Piece.
If spring brights aren't your thing we do also cater to you with our gorgeous Florence collection of one pieces in muted creams and soft dreamy blues.