It's time to celebrate everyone's favourite summer wardrobe staple, the bikini! International Bikini Day marks the anniversary of the invention of the now iconic, two-piece bathing suit, which was first launched on July 5th, 1946, to much fanfare. Its popularity grew as movie stars like Brigitte Bardot began to wear them both on and off screen and the rest as they say is history. At Tigerlily, we just can't imagine life without the bikini. We were founded in 2000, during a quest to discover the perfect bikini and what we couldn't find, we created.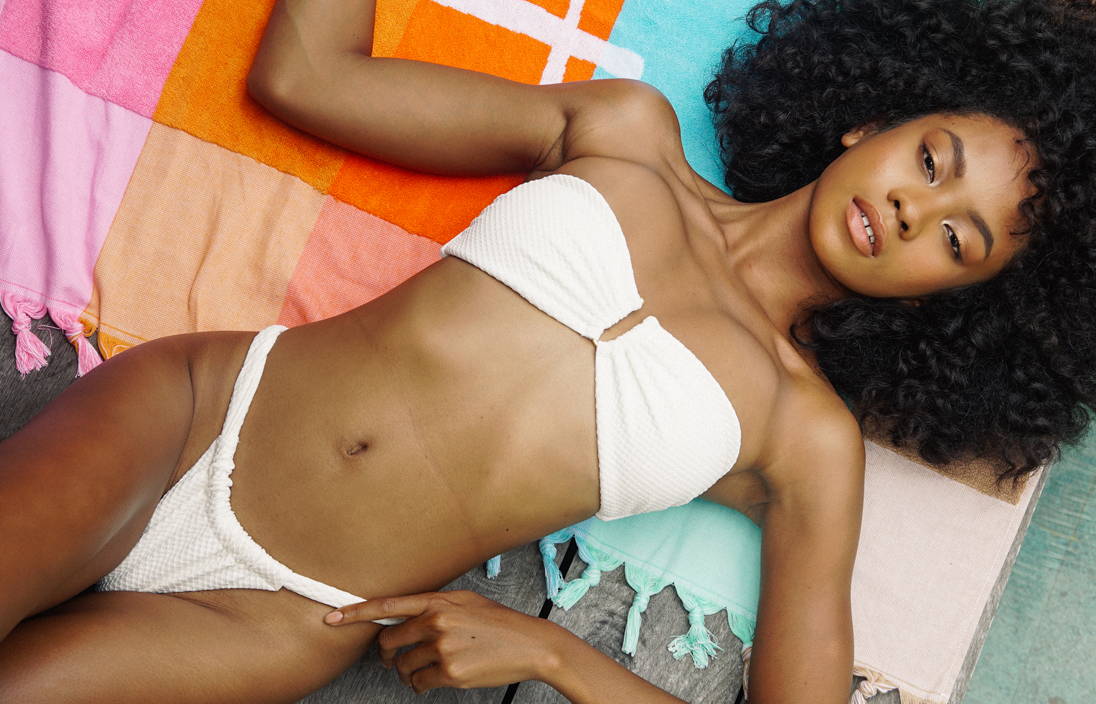 Bikinis are at the very core of Tigerlily. Here's a quick timeline of where we have come from on our bikini clad journey.
 
 
Founded in Sydney, Australia by Jodhi Meares who was on the quest for the perfect bikini.  
Wowing the crowds in 2001:
Australian supermodel Kristy Hinze creates headlines and goes down in history when she struts down the runway at Australian Fashion Week in a $5 million diamond-encrusted Tigerlily bikini, with a live diamond python wrapped around her neck.
 
Tigerlily makes headlines again at Australian Fashion Week, this time by having models walk down a water filled runway, literally making a splash with every step!
Our design team continue to perfect the prints and cuts of our bikinis, fast becoming Australia's number one destination for all things swim with retail stores across the country.  
 
 
We're so passionate about the bikini and how central it is to the Australian lifestyle that we released our Swimwear Essentials Range of bikinis with ease of wear and comfort at mind for every day. Just throw it on or keep it in your bag and you're always ready for that next beach day.  
 
Beyond the everyday, we have our Santa Rosa bikini, the ultimate in bohemian luxury, now available in four delicious colours – Pink Lemonade, Lychee Twist White, Black and Cornflower Blue, all in a textured fabrication.  
To stand out from the crowd there's our limited printed pieces like our Anahita print bikini. Inspired by overseas travels and destinations unknown as we're always looking for inspiration from artisans from around the world. Forever searching and inspired, our bikinis will never disappoint.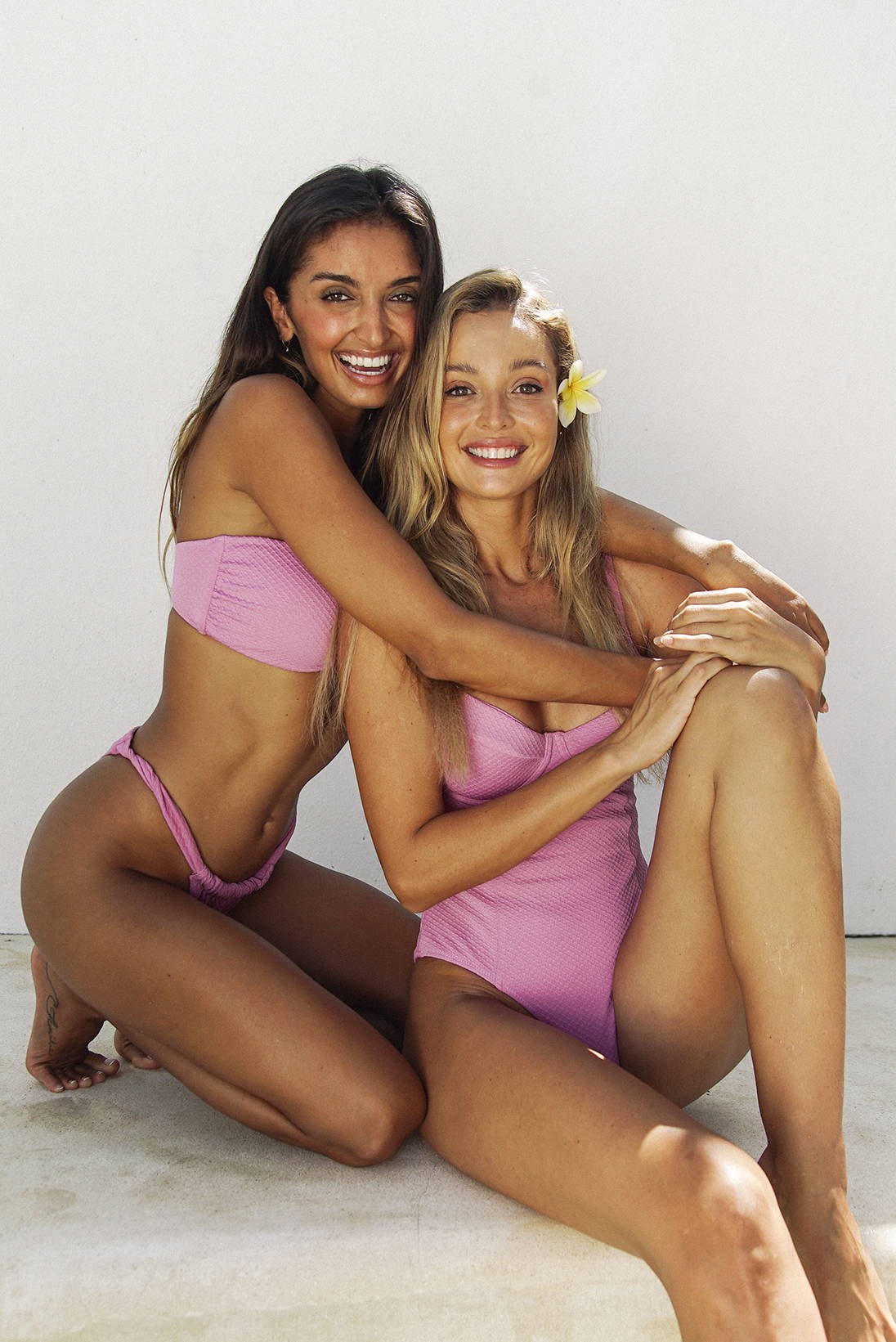 Our bikinis are super travel-friendly due to their small and easy to pack size. Just throw it in your bag or under your clothing and you're always ready to swim at a moment's notice. They're are also fast drying making them perfect to wear from beach to bar, with no need to get changed in-between. Lately we have been wearing them beyond the beach, with everyday wear. We love throwing on a sarong tied around the neck as a dress to elevate the look for that perfect resort-wear vibe. You can also layer a bikini under a maxi dress for that effortless beach look we all love. Sun and sand, what's not to love?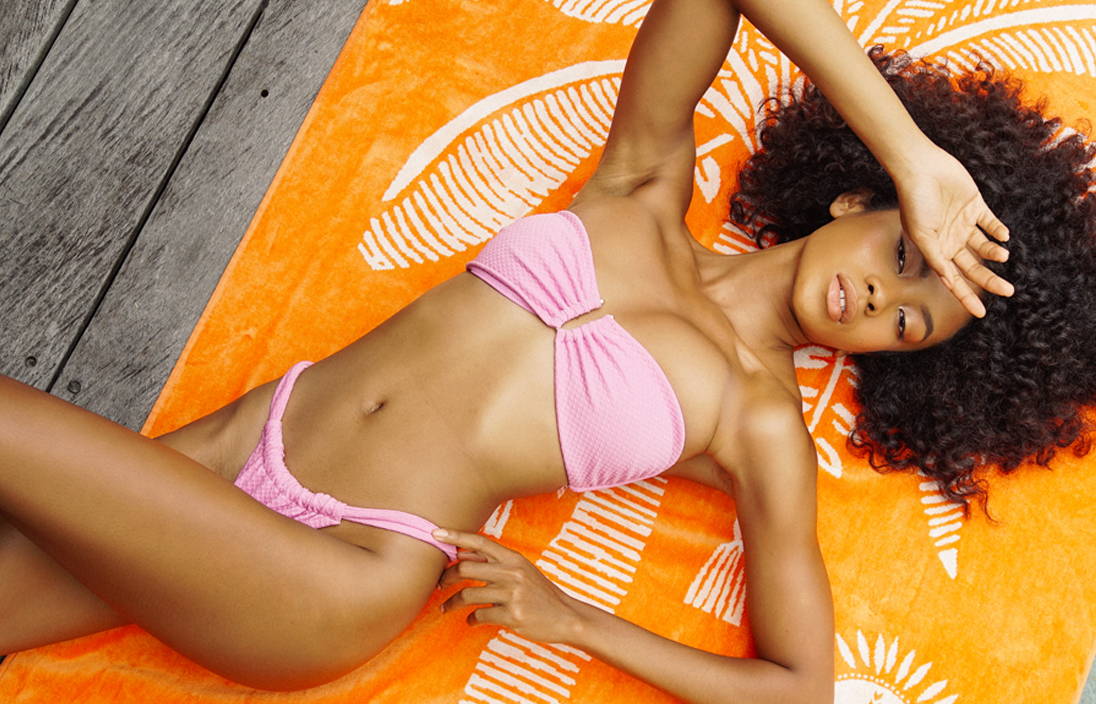 Remember accessories can make or break the look so add a cute beach bag, your favourite sunglasses and a straw hat and you and your bikini are beach ready. You can never go wrong with a bikini, they're the ultimate in versatile summer dressing.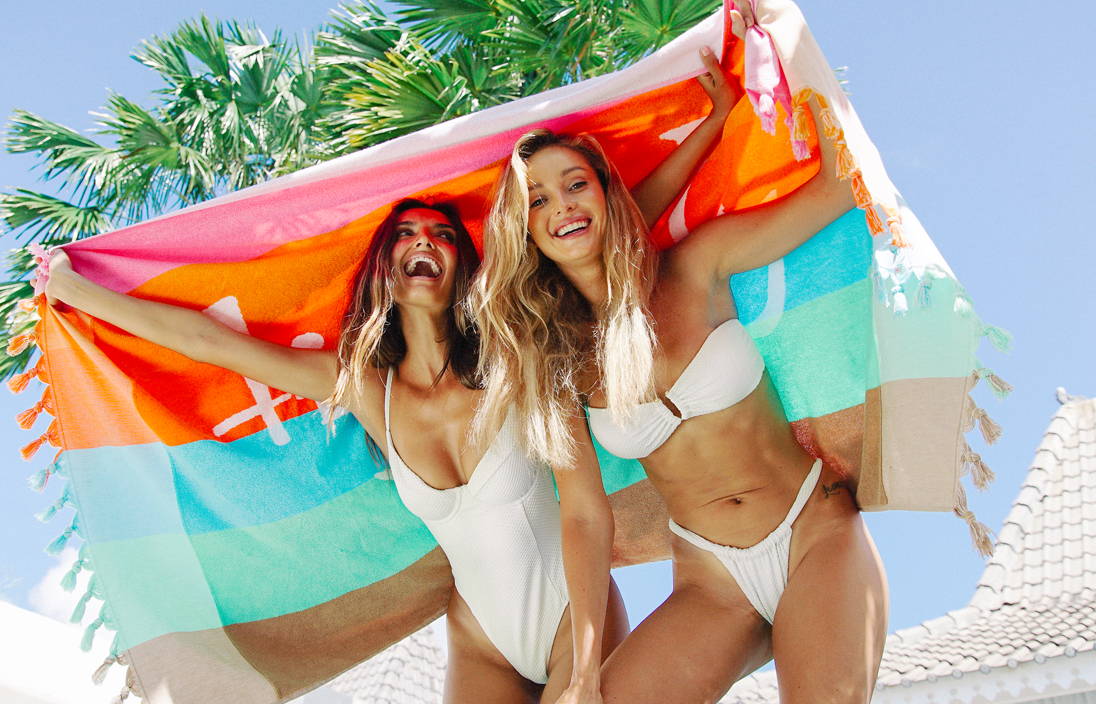 Choosing the right bikini for you is as simple as knowing your personal style. Tigerlily has the ultimate range of swimwear separates to complete your summer wardrobe. You can find the perfect bikini top, from stylish strapless bandeaus to more supportive underwire styles we have you covered. Our range of bikini bottoms includes both full coverage high waisted styles and slinky high cut bottoms for that cheeky look. Bikinis are fun, but of course they aren't for everyone, if you're more comfortable in a one piece we have those too. Now quick jump in, this pool party is just getting started!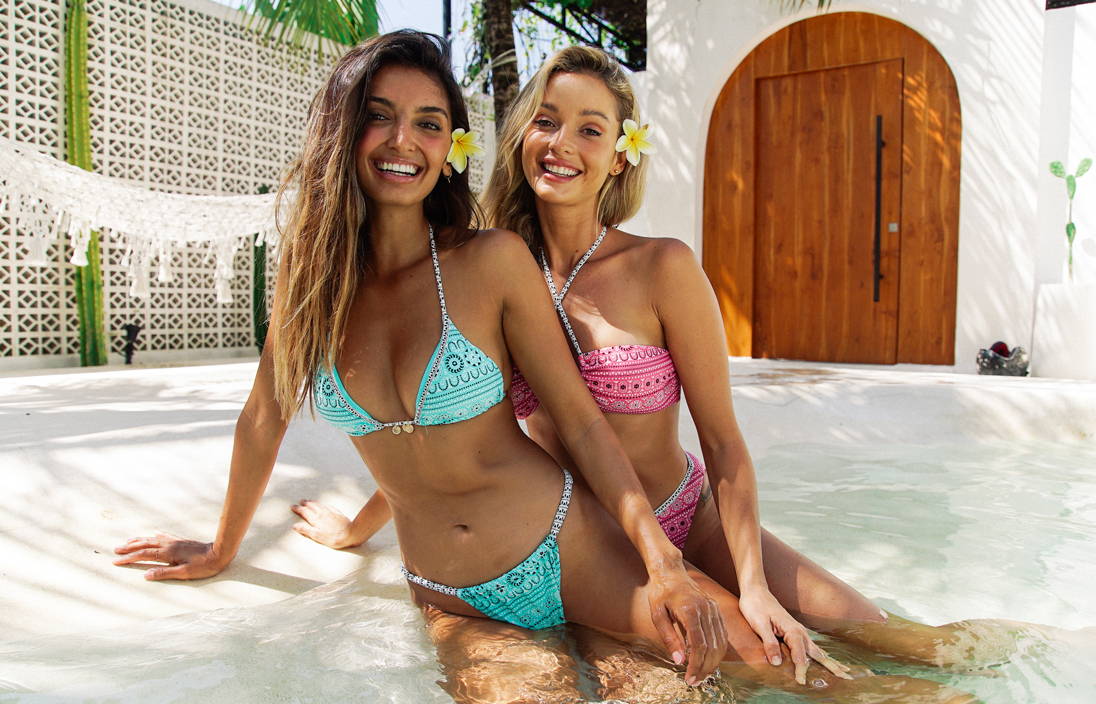 The bikini has shaped and changed beach and surf culture for over 70 years, that is why we feel like it is International Bikini Day Every Day here at Tigerlily! The iconic swimwear that is the bikini deserves to be celebrated, it is one of the best inventions of the 20th century after all. We're so excited to see where the bikini takes us next.