Tigerlily goes on holiday!
Meet Alannah Walton, our model and muse for our spring campaign; Les Vacances, shot by Jamie Green.
Designed with pure nostalgia for summers spent on along the shorelines of the South of France, from the back streets of Biarritz to the beautiful Cote d'Azur. Follow us for a new adventure, Les Vacances, a collection inspired by sun kissed faces, hair coiffed by the sea breeze and shorelines frequented by Birkin and Bardot.
Find flowing silhouettes, intricate prints inspired by vintage textiles and iconic swimwear shapes, reimagined for warmer days spent by the sea.
We were lucky enough to sit down with Alannah, once shooting had wrapped, to chat through some of her thoughts about the day, our newest collection and hear more about her life in front of the camera.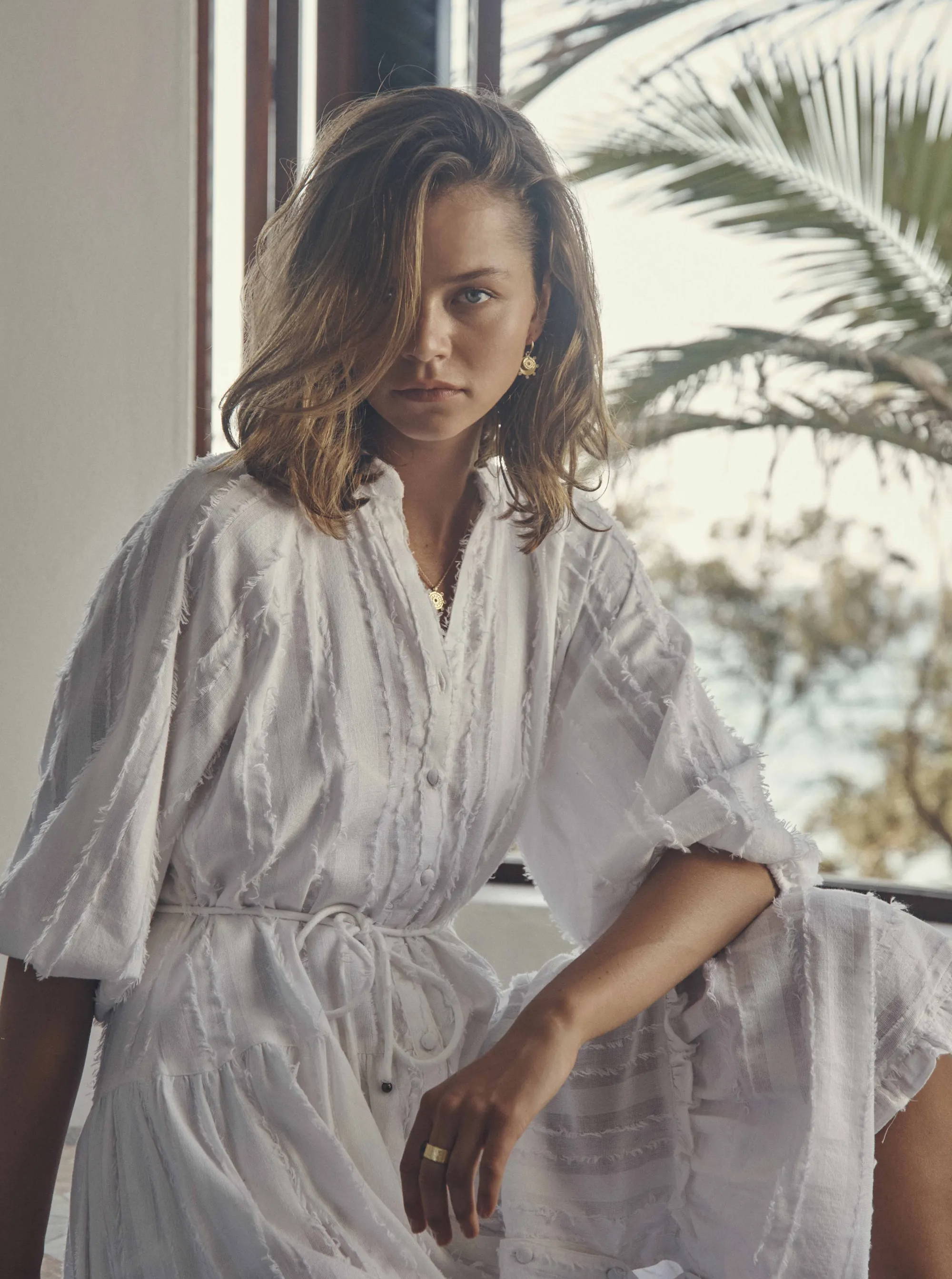 Name...
Alannah Walton
Star Sign...
I'm a Taurus! Born on May 18th.
What's your favourite holiday destination?
That's a hard one! I spent a lot of time in the Amalfi Coast with my mum and dad when I was growing up, so I'd have to say Italy and the Amalfi Coast are my favourite.
What are your travel essentials?
I always pack a lot of bikinis, even when I'm going to the snow - it's become a running joke in my family! Also all my skincare products, toothbrush (obviously) and my speaker.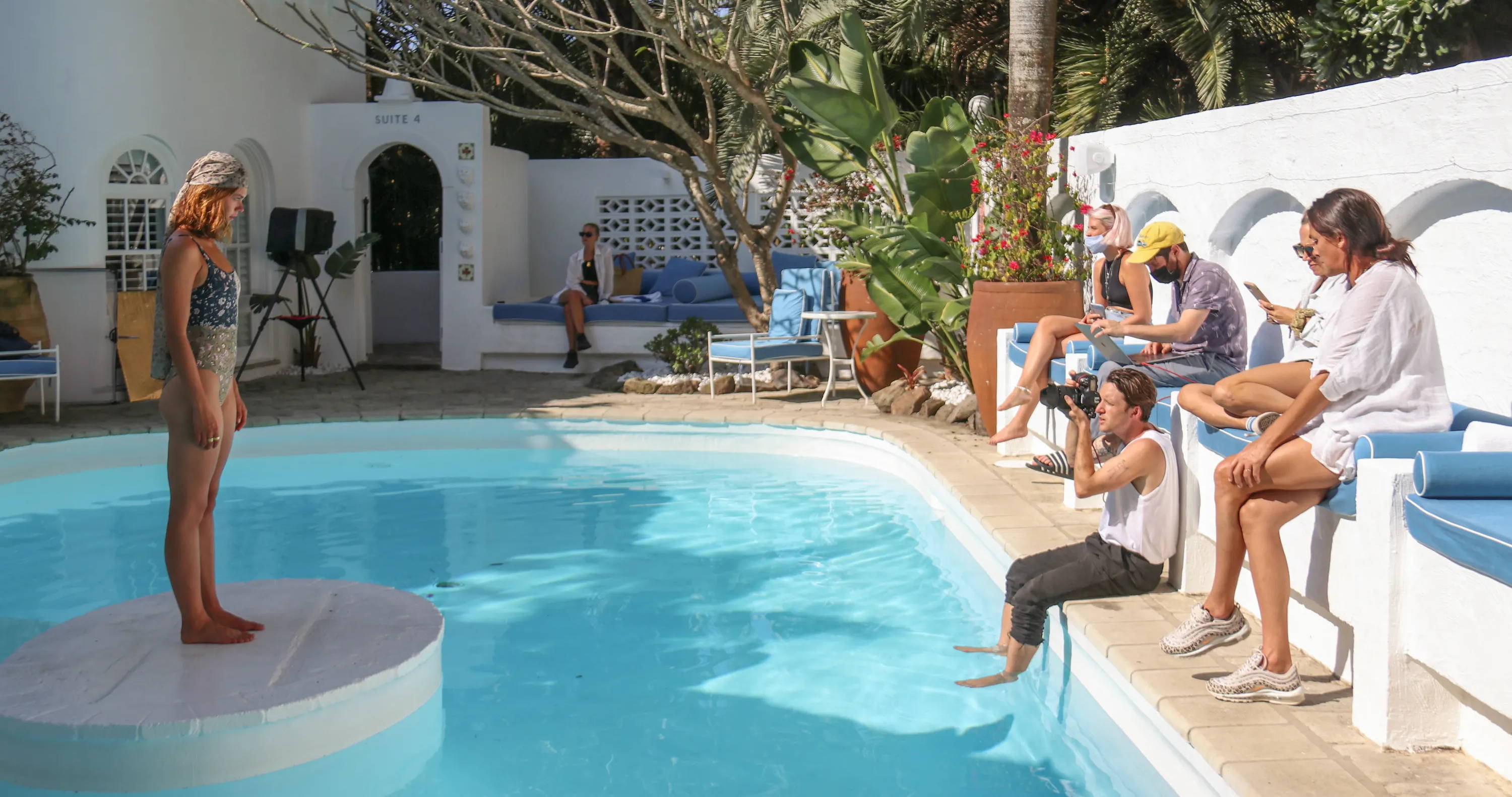 Jamie captures Alannah in the Livana Spliced Carmen One Piece.
What are you looking forward to the most in a post COVID-19 world?
I'm looking forward to being reunited with my friends and family, I miss them alot and I'm sure a lot of people in the world feel the same way at the moment. I'm looking forward to seeing all my loved ones.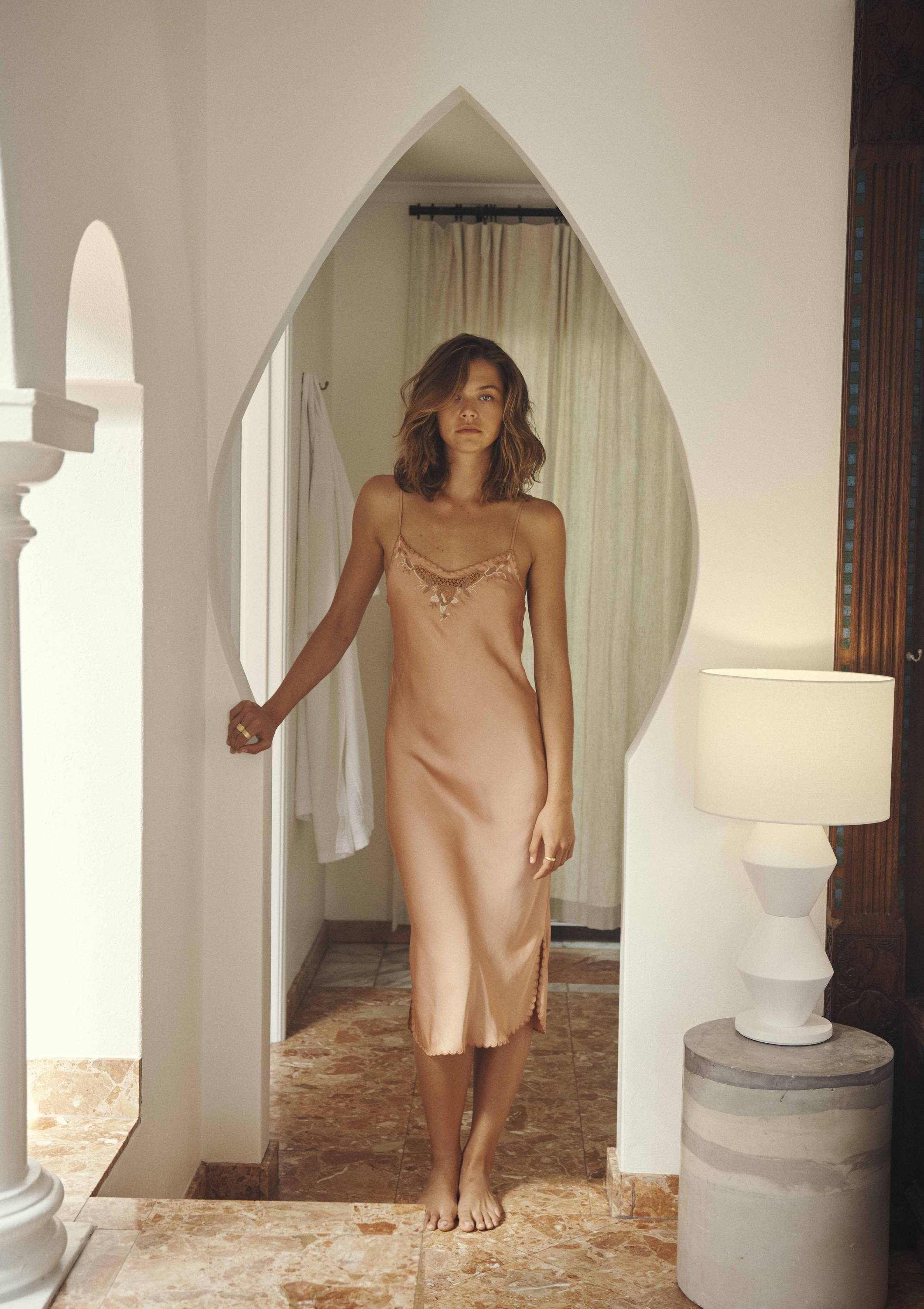 What is one message you wish to spread to the world?
That is a tough question. I would say spread truth and honesty whenever you enter a room. Always be kind and open and honest to the people you are surrounded by.
And lastly, what is your best piece of advice for feeling comfortable in front of the camera?
I definitely think it's something you can't teach or learn, it's something that comes with time and feeling comfortable in your own skin. I think if you're really true to who you are, it radiates through the camera.
What do you love most about modelling and shooting?
What I love most about modelling and shooting is the gorgeous people I get to meet and the gorgeous locations I get to shoot in. It's always a fun vibe and everyone becomes a family.
What was your favourite Tigerlily piece from the shoot?
My favourite piece is this beautiful Emica Aliah Maxi Dress (coming soon). I love it because I feel like it is very true to the Tigerlily range. I love the colour and I love the halter neck.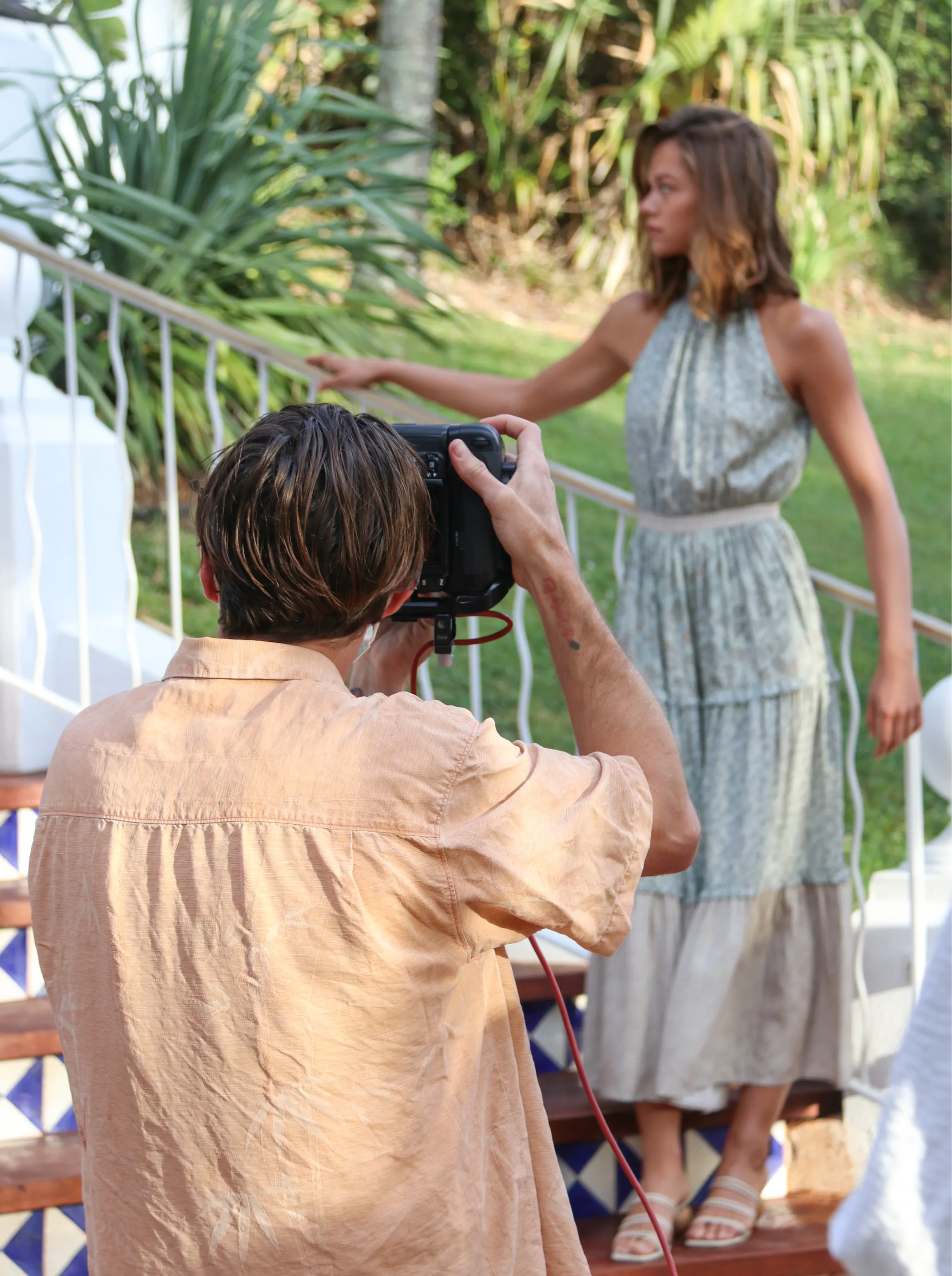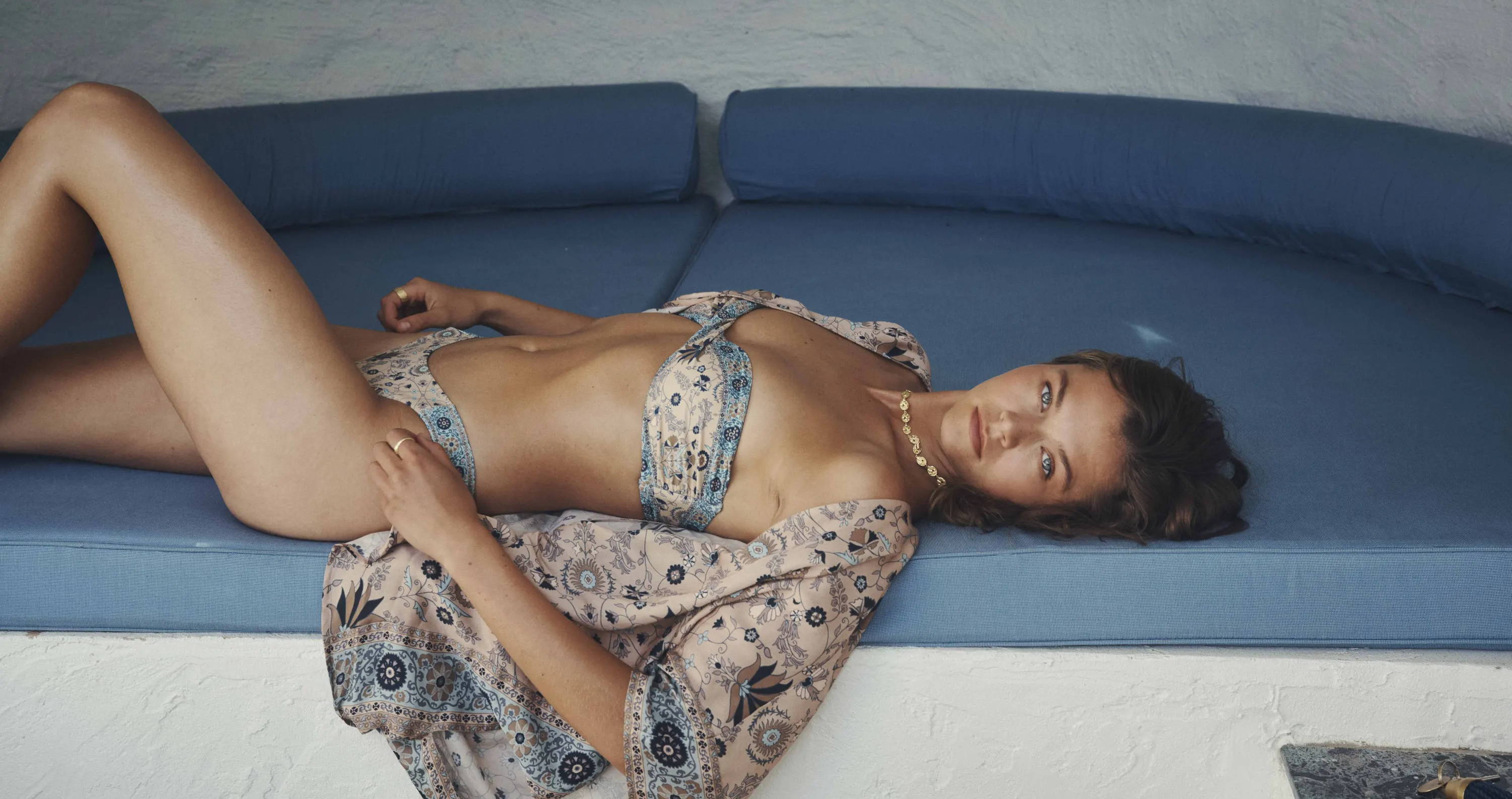 Alannah wears the Rosetta Alessia Twist Bandeau, Rosetta High Tiger Bikini Pant and Rosetta Layana Tie Top (COMING SOON) styled with Arms of Eve Matteo Necklace.
Creative Direction: Belinda Fairbanks
Production: Anna Batchelar, Jane Halsall, Isabel Hanell, Kasie Harrison
Words: Xina Lam