Meet Nathalya Cabral and Pam Penno our two model muses from our Spring campaign we recently shot in Bali, a place known for it's amazing tropical architecture, friendly locals and lush landscapes and a place dear to our hearts. We sat down with Nathalya and Pam, who both live and work in Bali, to find out how they got their break in modelling, what they love about living in Bali and to learn more about what inspires them.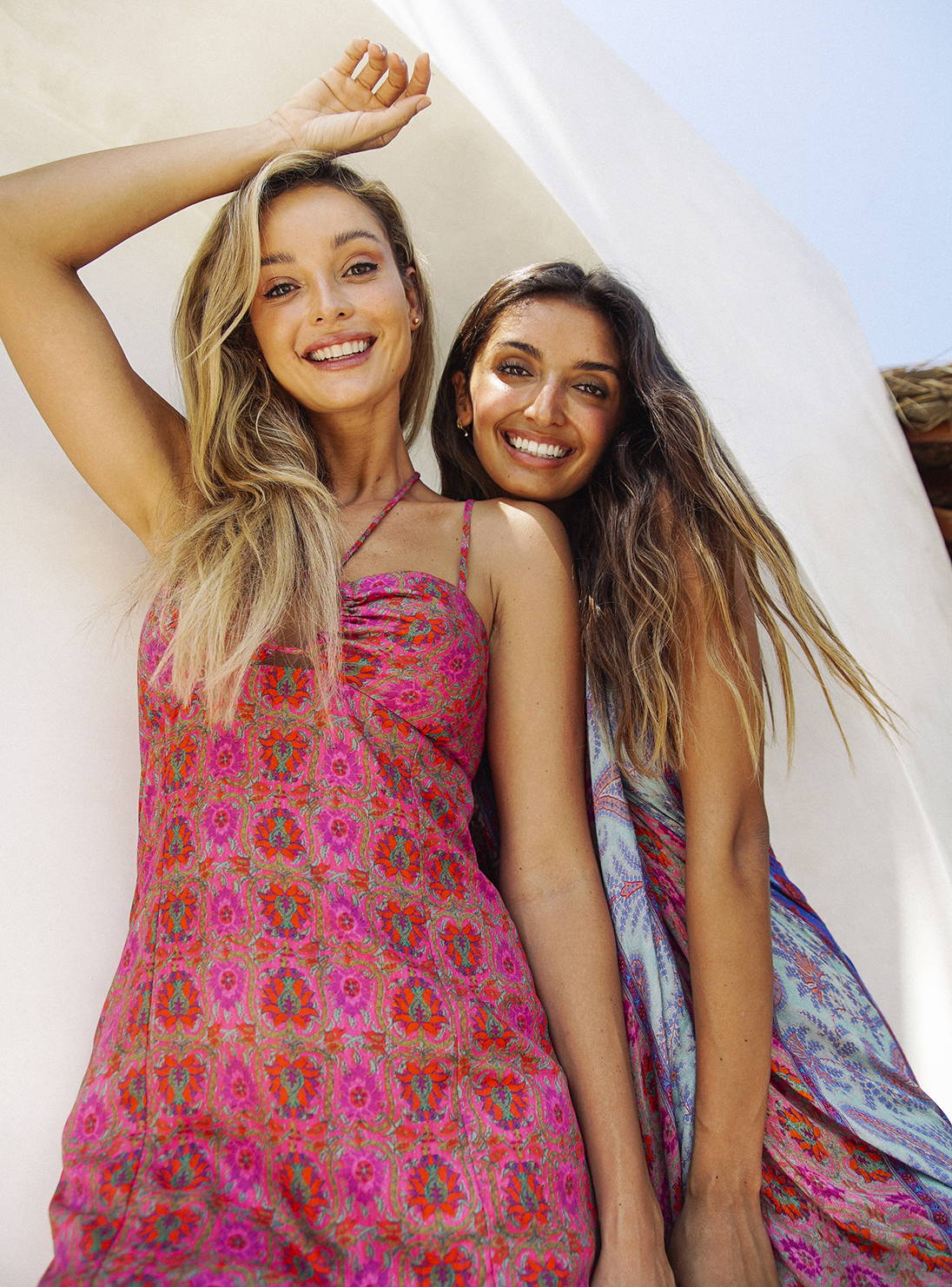 Tell us how you got started in Modelling?
Pam: Since I was a kid my mum would always say that I would grow up to be a model, and I would always do a face and dislike it. Haha, I guess she could already see how much I was extroverted as I loved being in front of the camera and always posing and doing make up. But my first passion is actually acting. I started studying acting when I was 12 years old, what brought me to agencies and consequently doing photo shoots and modelling as well.
Nathalya: It started by me posting bikini photos on Instagram when I was around 17 years old, from there I got some attention from brands & photographers, & I started collaborating with every brand I could haha, it was all new for me so I was loving it. Not long after I came to Bali for my first time & a local brand got in contact with me for a photoshoot , after that I started coming here frequently to work exclusive with them & it reached a point where modelling became my full time job. I then decided to live to Bali full time & now it's been almost 5 years of living in this tropical paradise.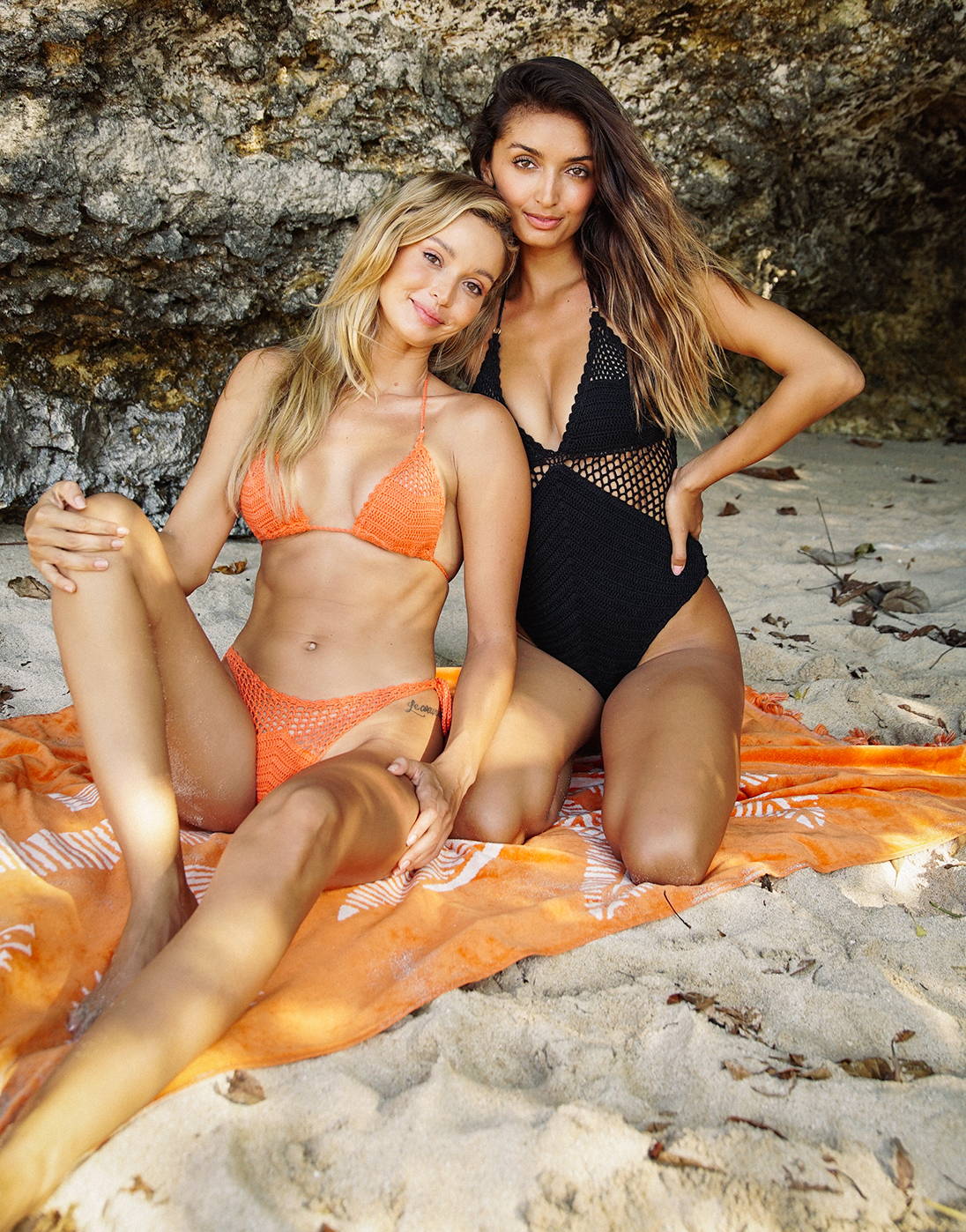 What is your favourite thing about living in Bali?
Pam: I love the lifestyle! The weather and vibes are pretty similar to Rio de Janeiro (where I come from) but safer. I love the locals, always kind and helpful. Bali has great food, amazing beaches, waterfalls, even mountain climate if you want. Besides all the good energy and culture. Bali has my heart.
Nathalya: Everything haha! Weather, lifestyle, the friendly people, culture & of course the food!
Who or what inspires you?
Pam: Family, passion, love, music, art and nature.
Nathalya: I tend not to get inspired by a certain individual. The people who inspire me the most is anyone who is brave, can overcome adversity and always looks at life with a glass half full attitude.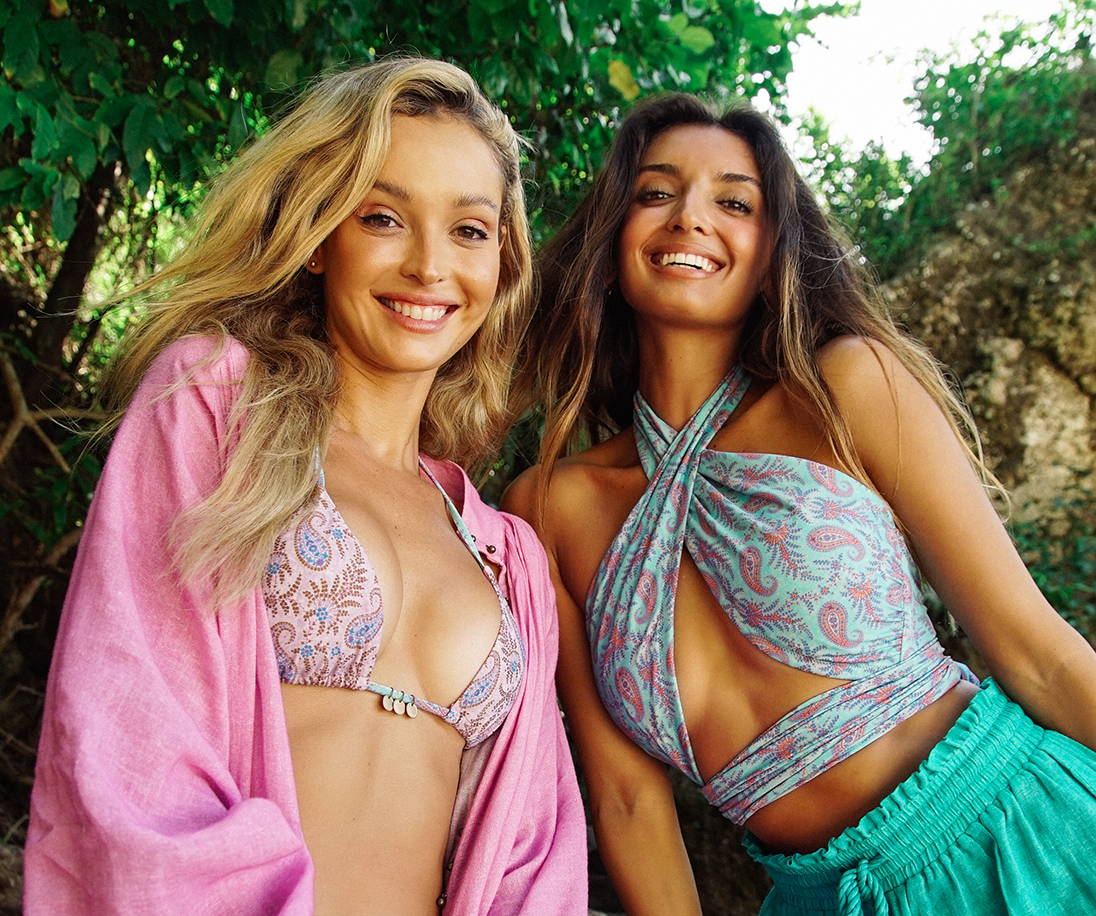 What is your star sign?
Pam: I'm a proudly Sagittarius haha!
Nathalya: I'm an Aquarius baby ✨✨
Deserted beach or private pool?
Pam: 100% deserted beach.
Nathalya: I would choose deserted beach every day!
What is your favourite holiday destination?
Pam: Italy.
Nathalya: Ahh it's so hard to choose! It it was for the city, I'd definitely choose Amsterdam, & for the beach if go back to Mentawai's to surf, I love to surf remote and uncrowded waves!
What is your favourite beach?
Pam: Maküa beach, in Hawaii.
Nathalya: I love rainbow bay on the Gold Coast ✨
Sunset or Sunrise?
Pam: Sunset.
Nathalya: I frequently watch the Sunsets but there was a sunrise at Pulocinta that I will never ever forget, it was so magical!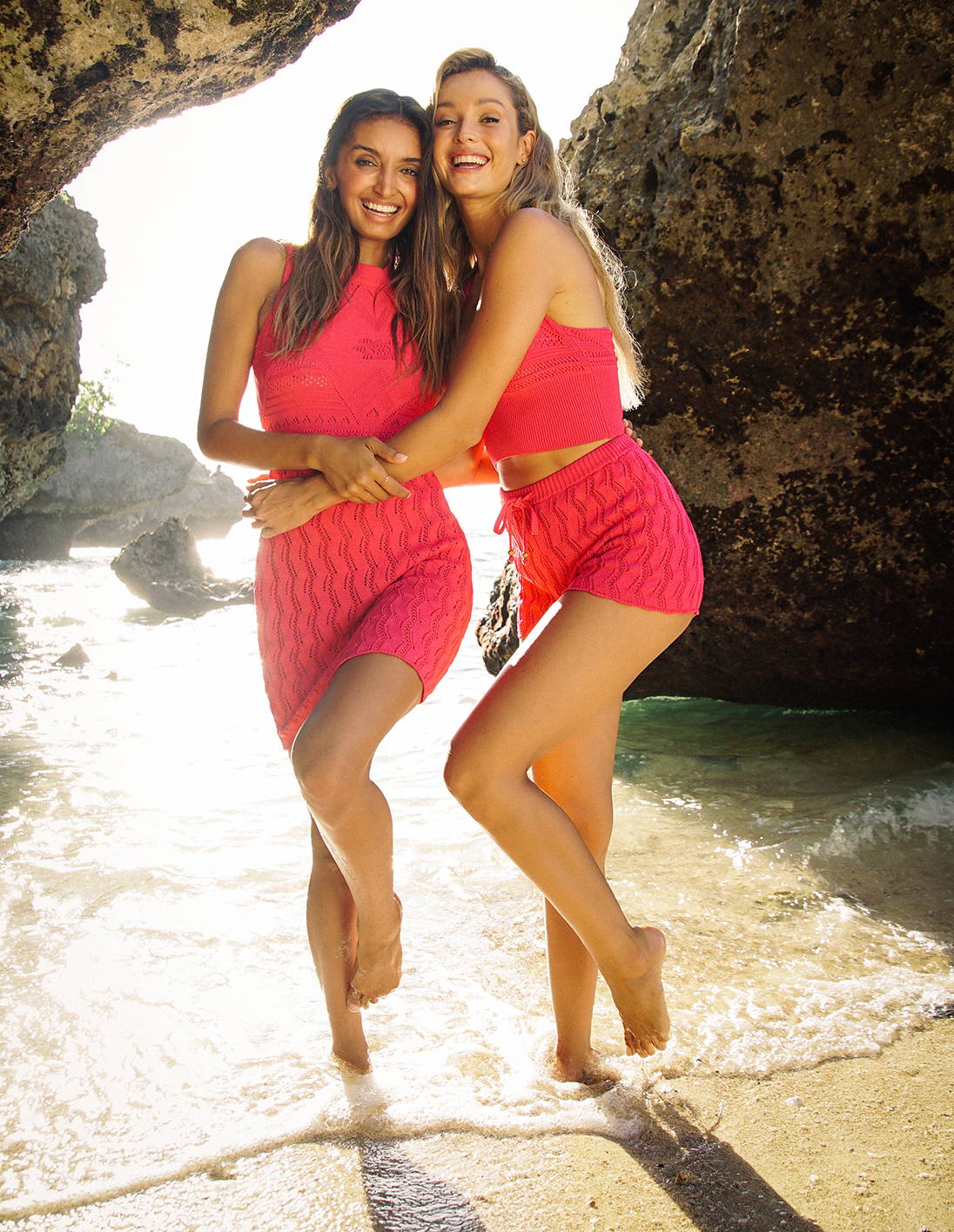 What was your favourite moment at the Tigerlily shoot?
 Pam: That's a hard question haha. We had so much fun during the whole shoot, the team was amazing! Always keeping up the energy but if I need to choose one moment, let's say dancing in the pool.
Nathalya: Meeting the team was absolutely incredible, everyone was so nice & just laughed all day, didn't even feel like work. 
What is your favourite piece from our new collection?
Pam: The Ramo Shani Wide Leg Pant. Super comfy with a relaxed fit, and the print is amazing, I love the colours!
Nathalya: Ahh the Ramo Shani Wide Leg Pants & Ramo Sloane Slouch Shirt combo is beautiful! & a must have in your wardrobe 😻