Boots season has arrived. The weather has changed and so must our shoes. As we pack away our favourite strappy sandals and open-toed mules, we must reassess our footwear tactic for the seasons to come. Our answer? Boots.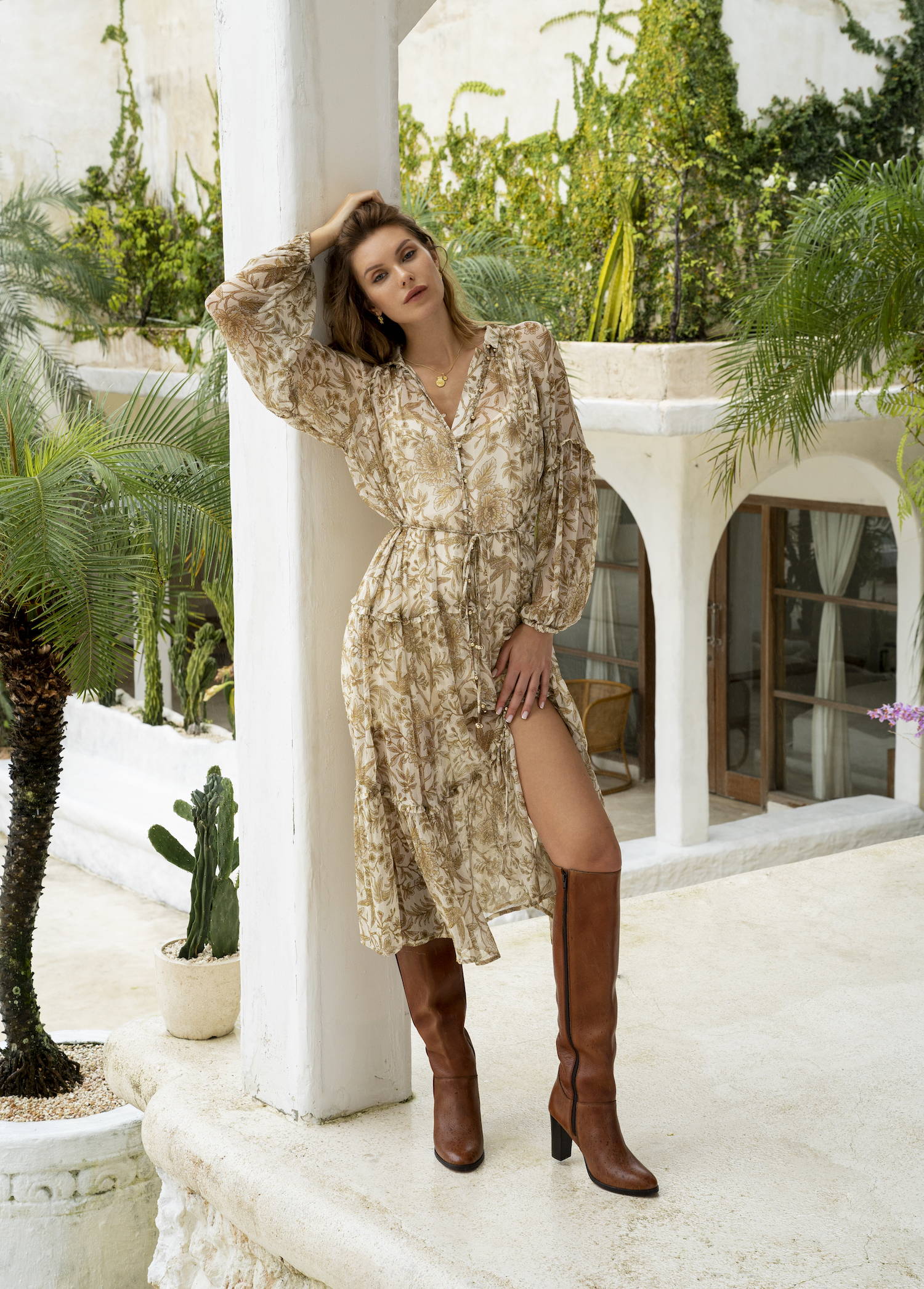 Ankle boots
They're the most diverse style of boots you can buy. They're versatile, functional, and the key to a staple wardrobe. Even though you may be able to style these for any time of year, they'll be your best foot friend for spring and autumn. Due to the mild, unpredictable climate, they can seamlessly provide comfort and support for whatever the day will bring. 
Styling 
The outfit ideas are endless, they match any top and can look cute with anything form mini's to maxi's. You may even choose to pair these with some denim cut offs or a flowing skirt. For this season we think you'll love a lightweight midi dress, from front opening detail to show off your new kicks. Pair this with a soft knit, cute cardi or your favourite oversized jacket for an effortless transeasonal look.
High boots
Whether they finish at your calf or mid-thigh, they're always a well-received fashion statement. The flattering high top will elongate your legs whilst a conservative heel provides some subtle, sliming height. A good pair of boots can last a lifetime, and adding some timeless knee-highs will come in handy for 9 months of every year to come.
Styling
High boots are the easiest way to take your entire wardrobe through any season. How? By bringing your favourite mini dress and high flying skirts out of summer and into the gloomy chill that can accompany us from autumn to spring. The lengthening aspect of these transeasonal designs are an easy pair with any bottoms, due to their height and chunk. Layer the look with your favourite coat and chunky knit to stay cozy.
But don't forget, they'll also look super cute under your favourite midi dress or over your go-to denims.