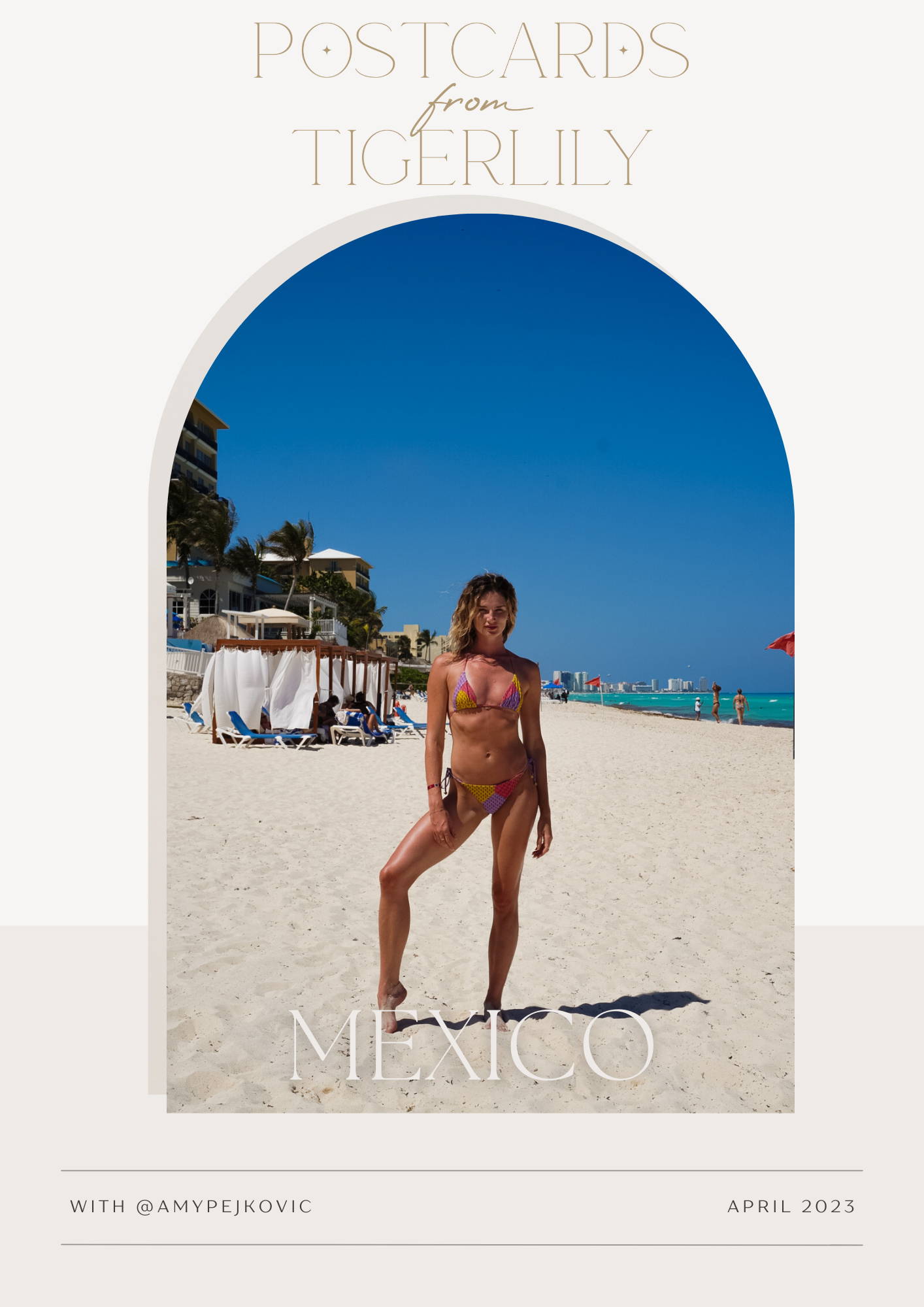 Why do you love this travel destination?
Mexico is a country that truly captivates the senses. From the enchanting colonial towns with their picturesque cobblestone streets, to the lively and bustling cities brimming with energy, Mexico offers a diverse array of cultural experiences that are simply unmatched.
One of the things that stood out to me most during my visit to Mexico was the warmth and hospitality of the locals. Their vibrant and friendly personalities infused every interaction with an unforgettable charm, and I felt welcomed and embraced from the moment I arrived. This genuine warmth, combined with the stunning natural beauty of the country's landscapes, made my trip to Mexico an unforgettable experience.
And let's not forget about the food and drinks! Mexican cuisine is world-renowned for its bold and delicious flavours, and I was blown away by the incredible range of dishes that I had the pleasure of sampling. Whether I was indulging in a savory taco, savouring a mouth-watering mole, or sipping on a perfectly mixed margarita, every bite and sip was a true delight for the taste buds. The culinary experience in Mexico is truly unparalleled, and I am already dreaming of my next visit so I can once again indulge in its delectable offerings.
Favourite things to do there?
Exploring local towns on foot and taking in the stunning architecture and vibrant colours of the buildings is a highlight of my travels, and during a trip to Mexico, my partner and I embarked on an 18km hike along the river to a remote ranch nestled in the mountains. Upon arriving, we savoured a refreshing margarita while marvelling at the breathtaking natural surroundings. The experience was nothing short of incredible, a perfect combination of adventure and relaxation.
I also loved exploring a few Cenotes and swimming in as many beaches as possible!
Best place to eat and drink?
There are SO many good spots to eat and drink. Among them, picking a local food truck off the street and trying the best Mexican food I've ever had was a true delight. Additionally, dining at Cafe de Olla in Puerto Vallarta was a must, as their guacamole was simply the best I've ever tasted.
Any packing tips?
When it comes to packing for a trip, less is often more. In fact, you probably won't end up using the majority of the things you pack, so it's best to keep it light. However, if there's one thing you should pack plenty of Tigerlily bikinis hehe. after all, a swimsuit is an essential item for a beach vacation, and having options is always a good idea. So, pack smart, and make sure to bring the things that will truly enhance your trip.
Also purchasing travel packing cubes was also a saviour. It made unpacking and re packing so much more efficient.
What's on your travel playlist?
I was playing Maribou State the whole trip. So relaxing and such a vibe.
What are you reading/watching?
During my holiday, I was reading Emily Ratakowski's book "My Body," which turned out to be one of the best books I have ever read. It was a deeply insightful and relatable book, and I found myself captivated by her alluring writing style. I would highly recommend it to anyone looking for a compelling and thought-provoking read. I also watched a lot of the NFL draft haha.