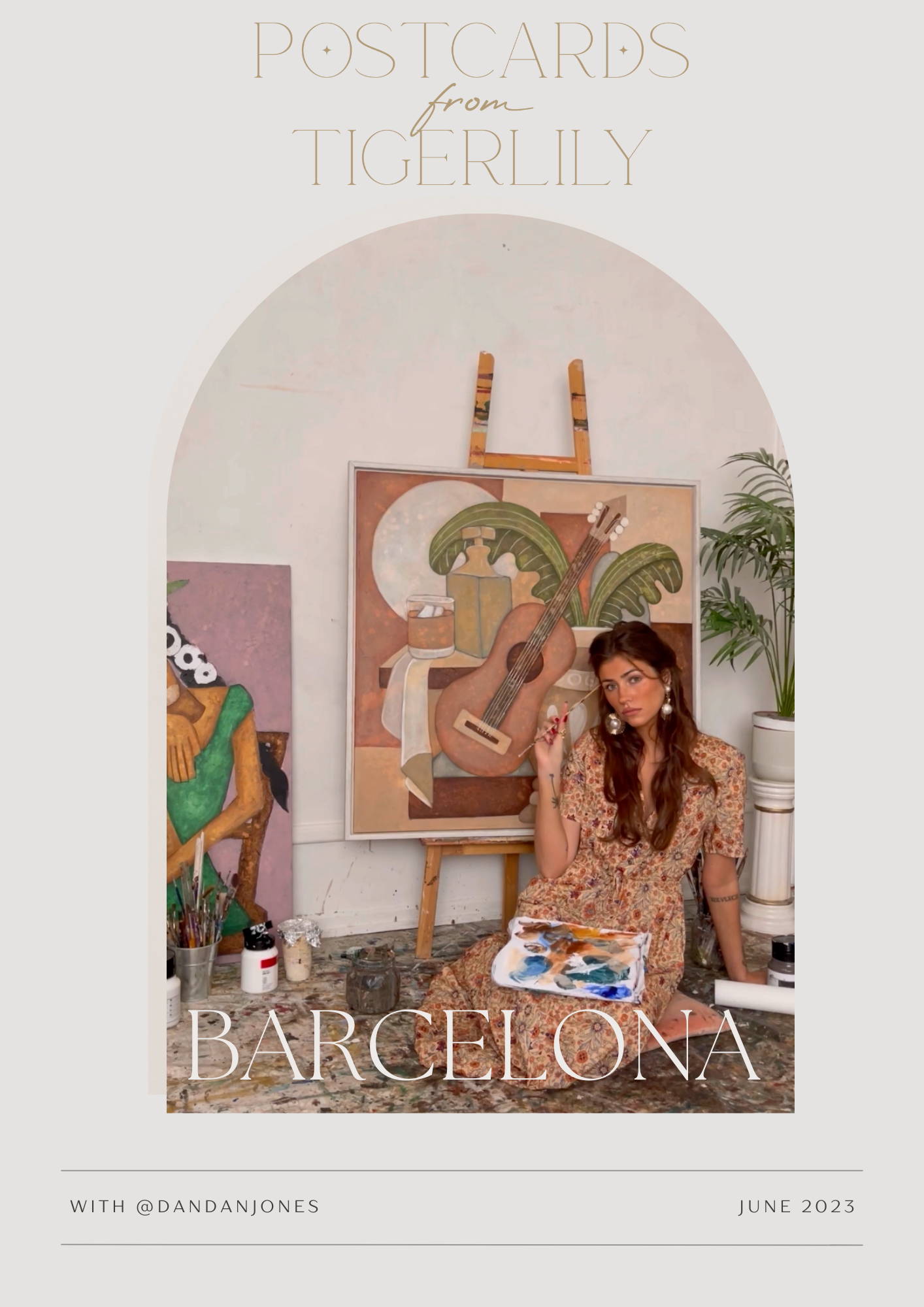 Why do you love this travel destination?
Barcelona has it all: stunning architecture, beautiful beaches, vibrant culture and delicious cuisine - and lets not forget all the beautiful inspiring people here. Barcelona holds a very special place in my heart.  
Favourite things to do there?
There are endless activities to enjoy in Barcelona, but some of my favorites include indulging in delicious tapas at local bars, and soaking up the sun on the beach. I love the the vibrant nightlife in the El Born and raval neighborhood.
Best place to eat and drink?
One of my go-to spots for food and drinks in Barcelona is Ciudad Condal and Casa Lolea.
I always pick out different outfits before I pack and ALWAYS a lot of jewellery! When packing for Barcelona, be sure to include comfortable walking shoes for exploring the city's streets, a light jacket or sweater for cooler evenings, and a swimsuit for enjoying the city's stunning beaches.
What's on your travel playlist?
My travel playlist for Barcelona consists of a mix of genres that reflect the city's vibrant energy. From catchy flamenco tunes to the smooth sounds of Spanish jazz and some R&B.
What are you reading/watching?
At the moment I don't have a lot of time to read or watch things due to my exhibition in Barcelona coming up and I'm actually not a big reader, so when I'm on vacations I always try to sketch all my ideas and inspiration when I'm relaxing. Sometimes I listen to podcasts and I'm all about a good crime podcast.