We have interviewed the lovely Tigerlily team at our 3 main resort locations, to get the special secrets to these gorgeous destinations. From local favourites to off the track swim spots, they spill their classified guide for long-weekends and your next trip away.
A guide to Byron Bay, NSW
Places to eat

- Combi for refreshing smoothies and a cute beach shack vibe, Treehouse for live music, stone baked pizzas & yummy margaritas, Kura Japanese restaurant for some fresh sushi and plum wine.

Festivals

- Bluesfest (6/4-10/4)

Gigs

- Live music performances at the Rails & the Beach Hotel every night during the weekend or visit The Northern for some fun piano bar singalongs! The streets come alive at night in Byron with buskers showcasing their talents on every corner.

Favourite swim spots

- The Pass or Wategos beach to check the surf & see some dolphins playing in the water, Whites beach for an adventure to a "private island" vibe beach & Killen falls for rainforest retreat swims.

Other

- Drive or hike up to the Byron lighthouse for Sunrise/sunset, bring your coffee in the morning or a picnic for sunset. Crystal castle for a centering & calming experience. Tarot reading at one of the local tarot ladies sitting on the streets of Byron.

Explore

- Snorkelling out to Julian Rocks for some amazing marine life or Kayak with dolphins if you're feeling adventurous.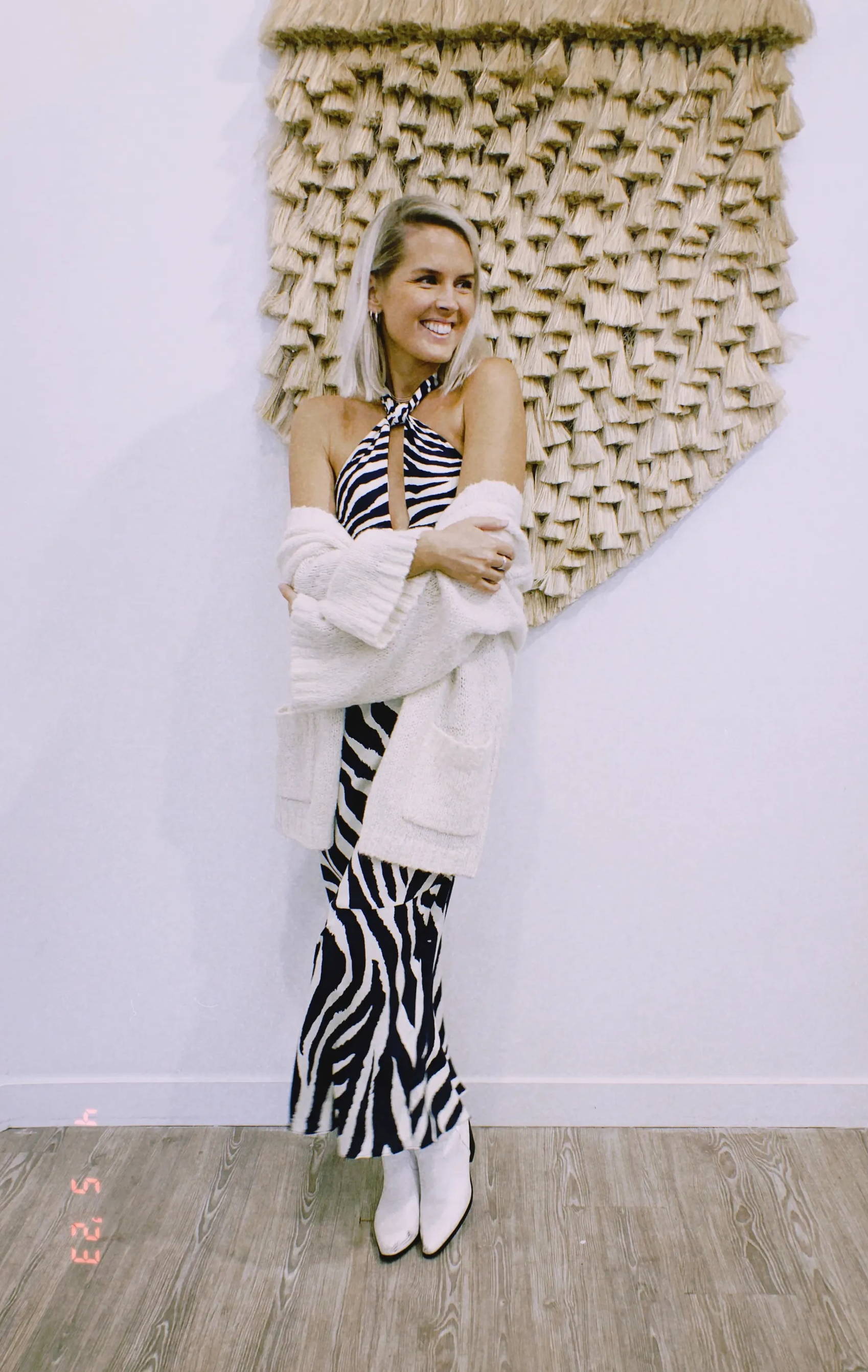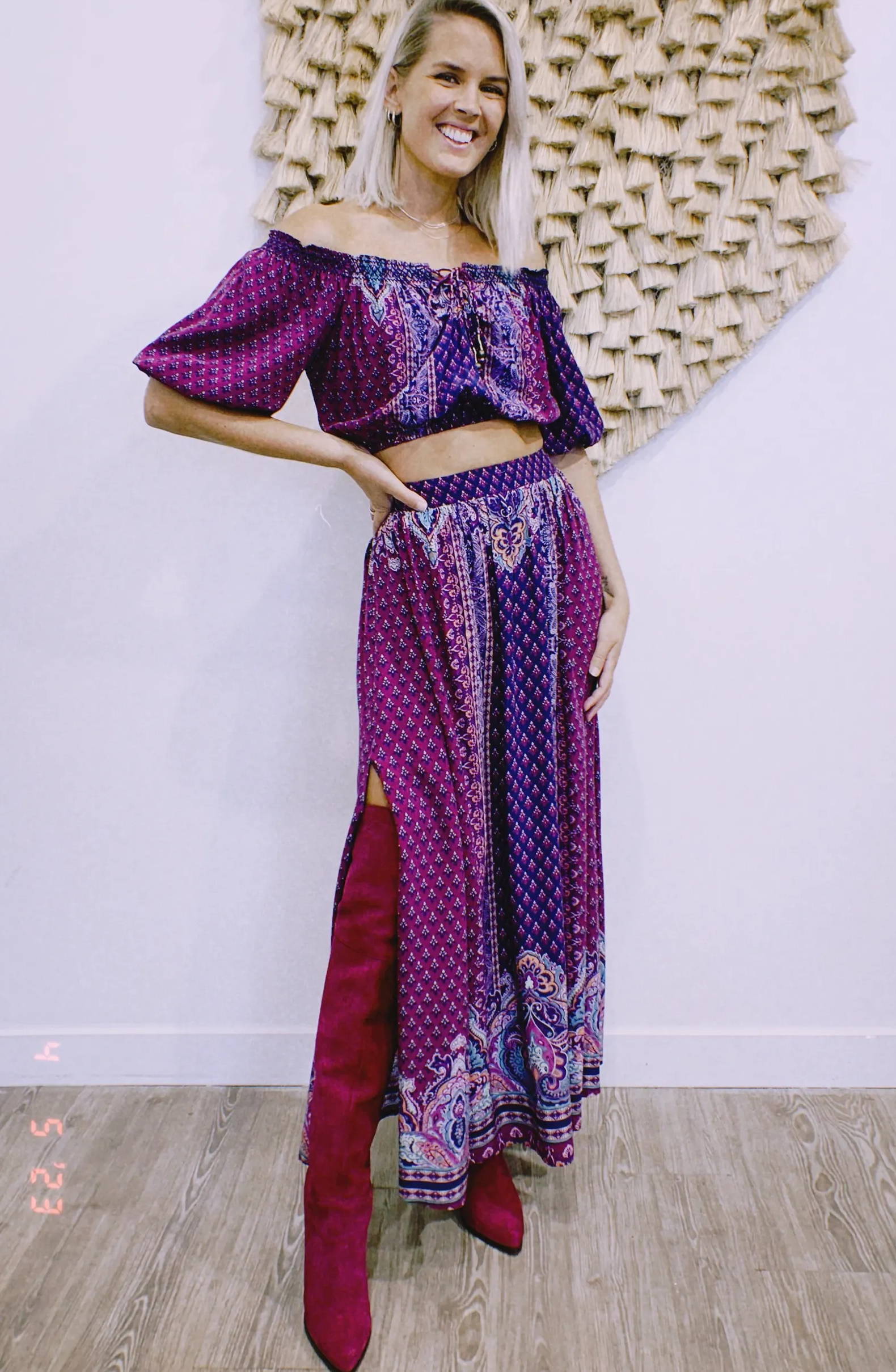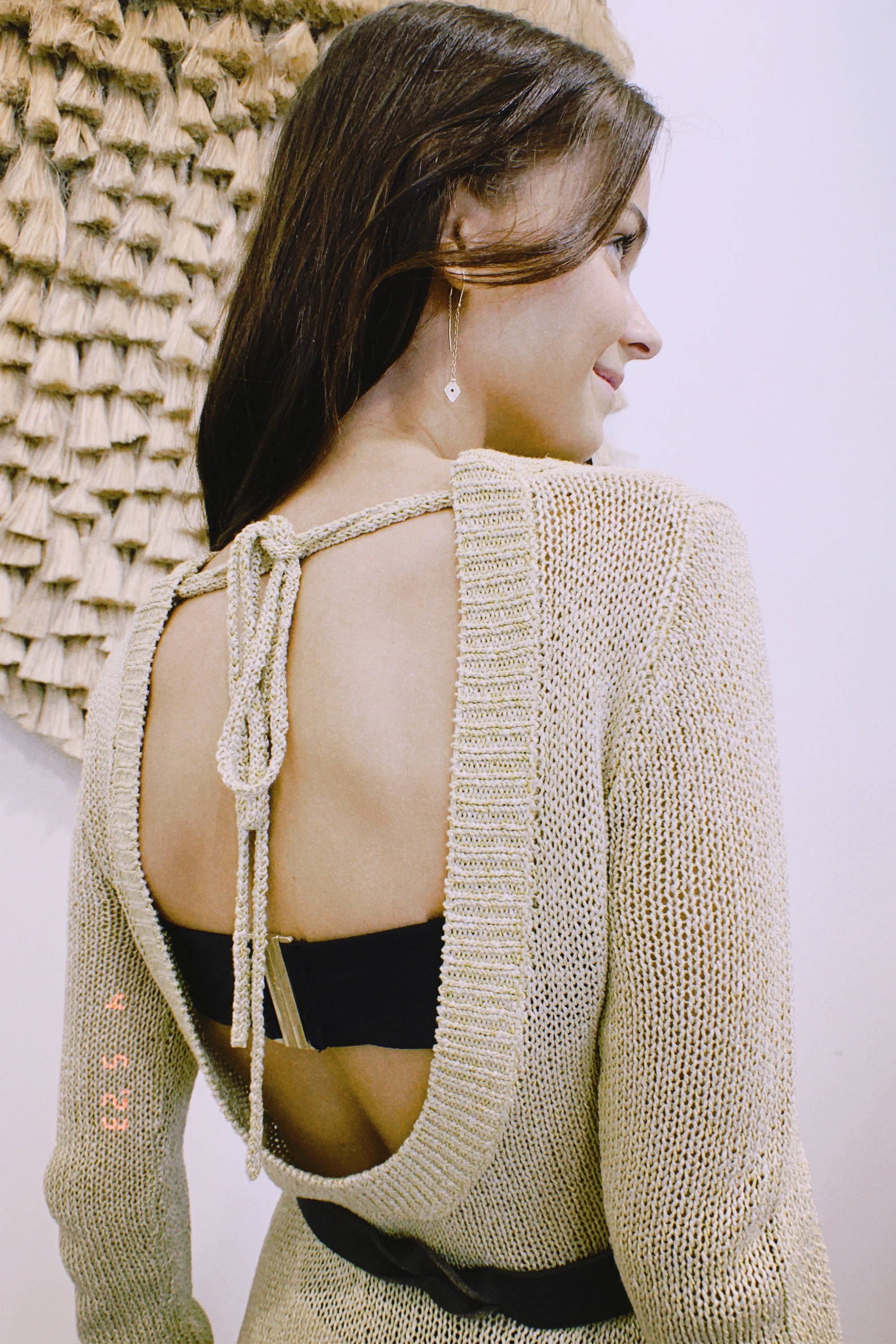 Favourite Tigerlily pieces in store
Issi: Boutique Manager
Fun facts - Swedish Viking turned into Aussie beach bum, loves the ocean and goes swimming/snorkelling anytime she can. She loves sewing, drawing, cooking & always up for a sneaky margarita and a boogie with her group of friends ✨ 
OUTFIT 1. Zoya Salma One Piece + Zoya Blake Midi Slip Skirt + Delia Louisa Cardi (I love this outfit as a fun yet elegant choice for lunch with my girls or festival/event - perfect to take from beach to bar too!)
OUTFIT 2. Esther Sestina Top + Esther Lucansta Skirt + Seema Pink boots (ultimate night out/festival outfit balancing femininity and strong/confident vibes all around - I feel invincible in this outfit).
Chloe: Assistant Boutique Manager
Fun facts - Literal sunshine in a person, always bringing the best vibes anywhere she goes! Loves music, art and her little cat Rocu! Festivals and live music is her absolute vibe, always keen to boogie to live music.
OUTFIT 1. Xanthe Phoebe Top + Xanthe Clover Skirt + Tigerlily Millicent Boot (This outfit hugs the female body beautifully and makes me feel feminine and strong - feeling like a goddess rockstar going to a festival or dinner with friends. I love to invest in sets as you can wear each piece with other garments from your wardrobe),
OUTFIT 2. Adriana Louis Low Back Dress + Tigerlily Ess Gabriella Bandeau + Tigerlily Ess Elle Bottom + Tigerlily Millicent Boot (This is the ultimate festival or dinner outfit for me and I love it, I feel confident and beautiful - this outfit is multipurpose taking you from beach to bar which I love).
Issi + Chloe outfits together: Issi wears Esther Cruise Shirt + Esther Sabina Pant & Chloe is wearing Shangri-La Ramona Blouse + Shangri-La Sonia Pant + Tigerlily Millicent Boots
- Sisterhood and women empowerment is super important to us so we wanted to create/showcase a little "sisterhood" shoot with 2 work-to-bar outfits we love at the moment styled the way we would wear them! We both love sets as investment pieces to style multiple ways - feeling confident, comfortable & getting more use out of each items is a win win win!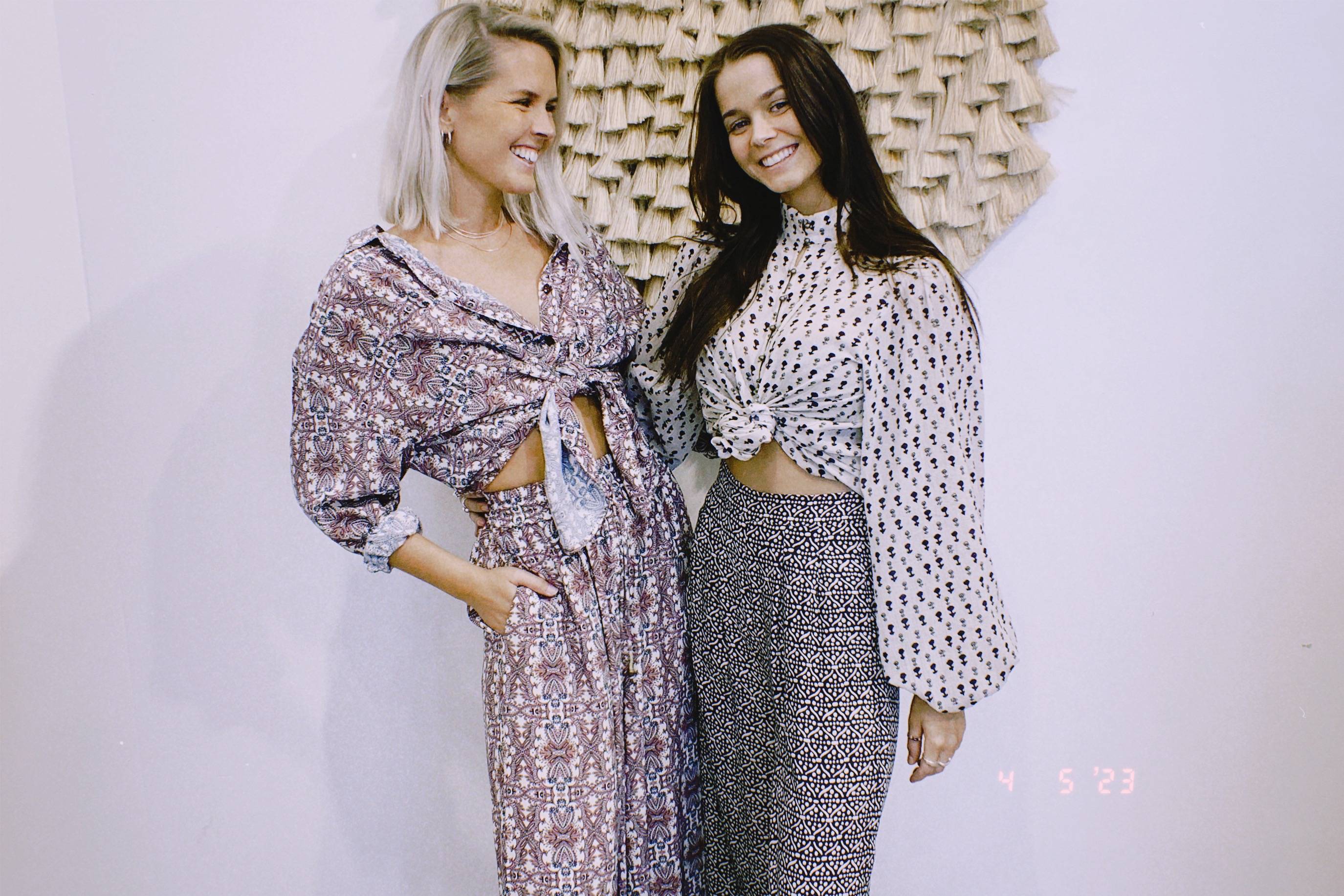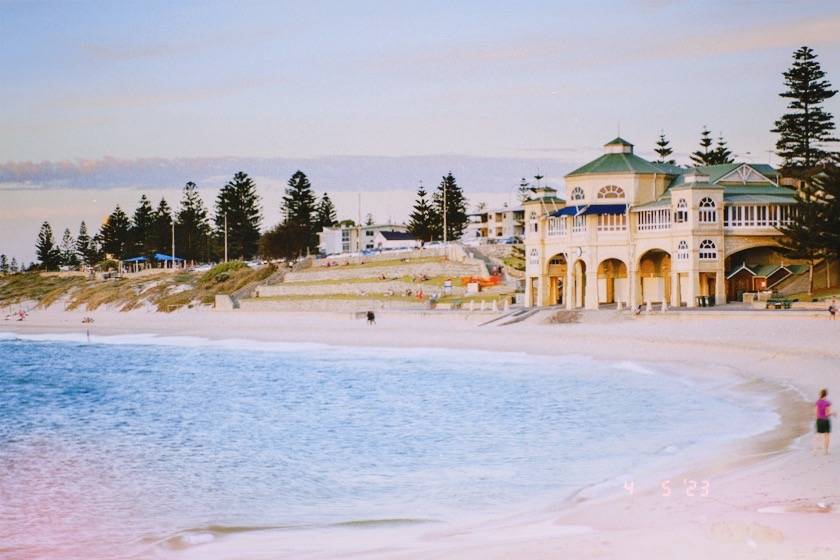 A guide to Claremont, WA
Favourite things to do:
Cottesloe beach for a morning surf and swim.
North Street Store for a coffeee and a cinnamon scroll that will literally change your life.
A stroll around the Fremantle International Street Art Festival, and while we're down there pop into the Fremantle Markets for some fresh local produce and tasty treats.
Heading back up the coast you can pop into Peps Wine Bar, or Shore House for a perfect sunset while sipping on some delicious cocktails on their front deck with a beautiful view of the ocean.
And if you're still keen to keep your night going, one of our favourite local bands Late 90s is playing at the iconic Indi Bar, on the coast in Scarborough on Sunday the 9th of April.
Favourite Tigerlily pieces in store
Zoya Romy Midi Slip dress is a team favourite here in store, style it with the Delia Louisa Cardi once it gets a little cooler.
Seema Veronica Boots
Shangri-La Fern Midi Dress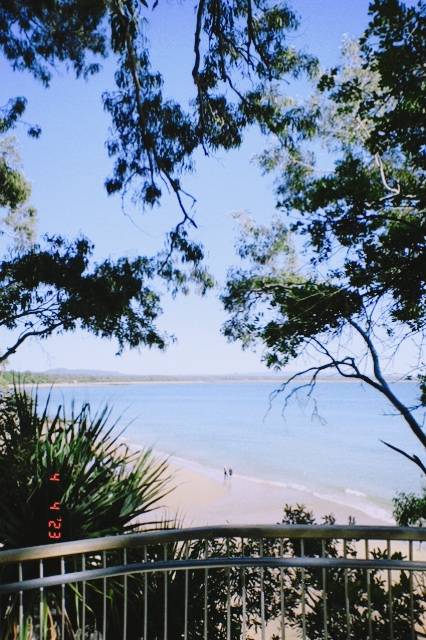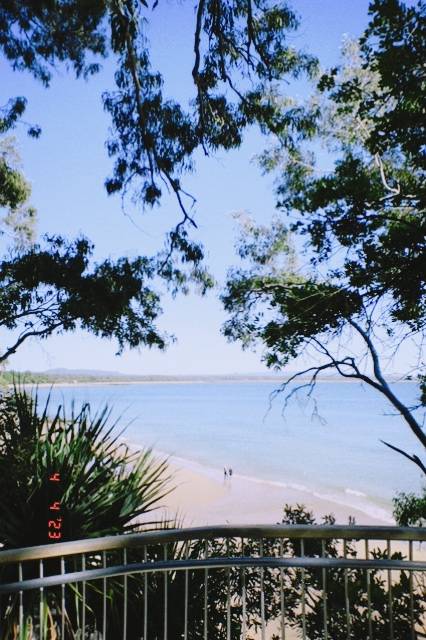 Tigerlily Noosa
Some great events / eateries in Noosa:
Noosa Beach House - located on Hasting street, it is a great open venue with drinks and food. On the weekends they have live music from the afternoon through to the evening.
Mr Drifter - located in Noosa junction which is just a short walk from Hastings street. This place is great if you are looking for yummy pan Asian food and great cocktails. They also have musicians playing from 8:30pm most nights of the week.
Bistro C or Season - if you're looking for a great quality, high level of service Australian bistro style meal these locations are where it is at. Both serving up great seafood and an awesome experience.
Bang Bang or Sum Yung Guys - if you want something funky and fresh look no further than one of these 2 locations. Both of them with a great modern Asian menu and high quality service you'll have a great experience. Although book in soon they fill up fast!
Activities / swimming spots:
Fairy pools - one of the gems of Noosa are the fairy pools which are location in the Noosa National park. Head into the park for a beautiful walk to get to this destination. Make sure to check the tides otherwise they will be hidden.
TeaTree Bay - Another great stop off location while walking the national park, this beautiful bay has crystal clear water and some of Noosa's local surfers taking on the waves.
Noosa Sunset River cruise - The Noosa River cruise does a sunset BYO special each day. Taking off from Gympie terrace and heading through the beautiful river ways you can sip on your drinks and watch the skies turn orange.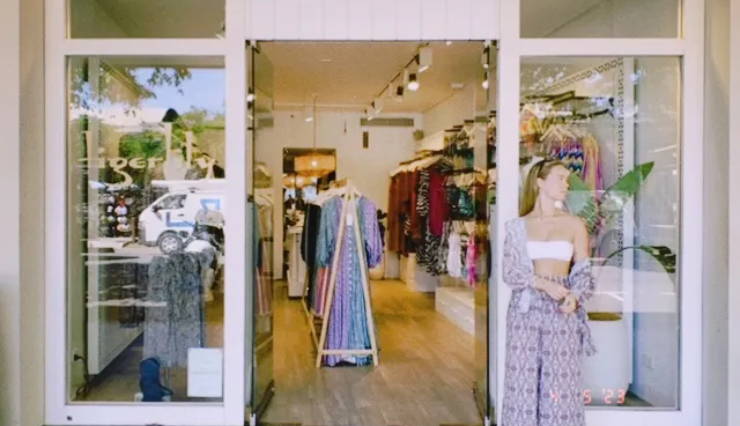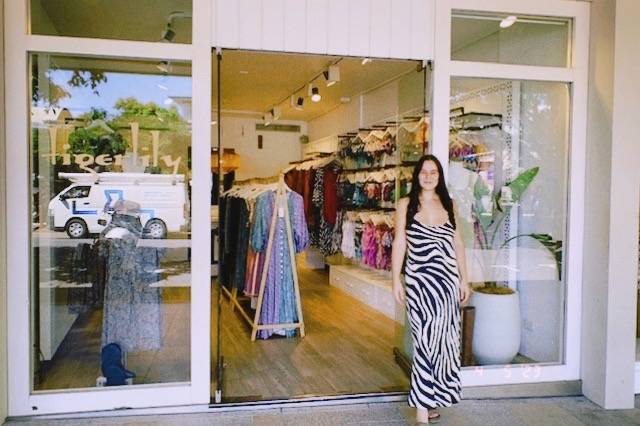 Favourite Tigerlily pieces in store
Our stylist Tiasha's current favourite outfit is the Esther Sabina Pant paired with the matching Esther Cruise Shirt. Made from a viscose the breathable fabric is perfect for the humid climate in Noosa, pairing the 2 pieces together creates the most effortlessly elevated look that's perfect for Noosa, either daytime or night.
Our stylist Rachel's current favourite outfit is the Shangri-La Fern Midi dress pair the Millicent boot in Indigo. She absolutely loves these two pieces together, complimenting each other. Rachel loves having the option to style her dress as jacket layering it with jeans or pants and a basic tank top.
Our Stylist Eliza's current favourite outfit is the Pandora Harmony Maxi Dress, she absolutely loves the flow to the dress. Being able to style this one down for a daytime look with sneakers or style it up for dinner with a pair of heels. You might also catch her wearing it as a jacket over the Lunetta pants and Santa Rosa Cindy one piece.a