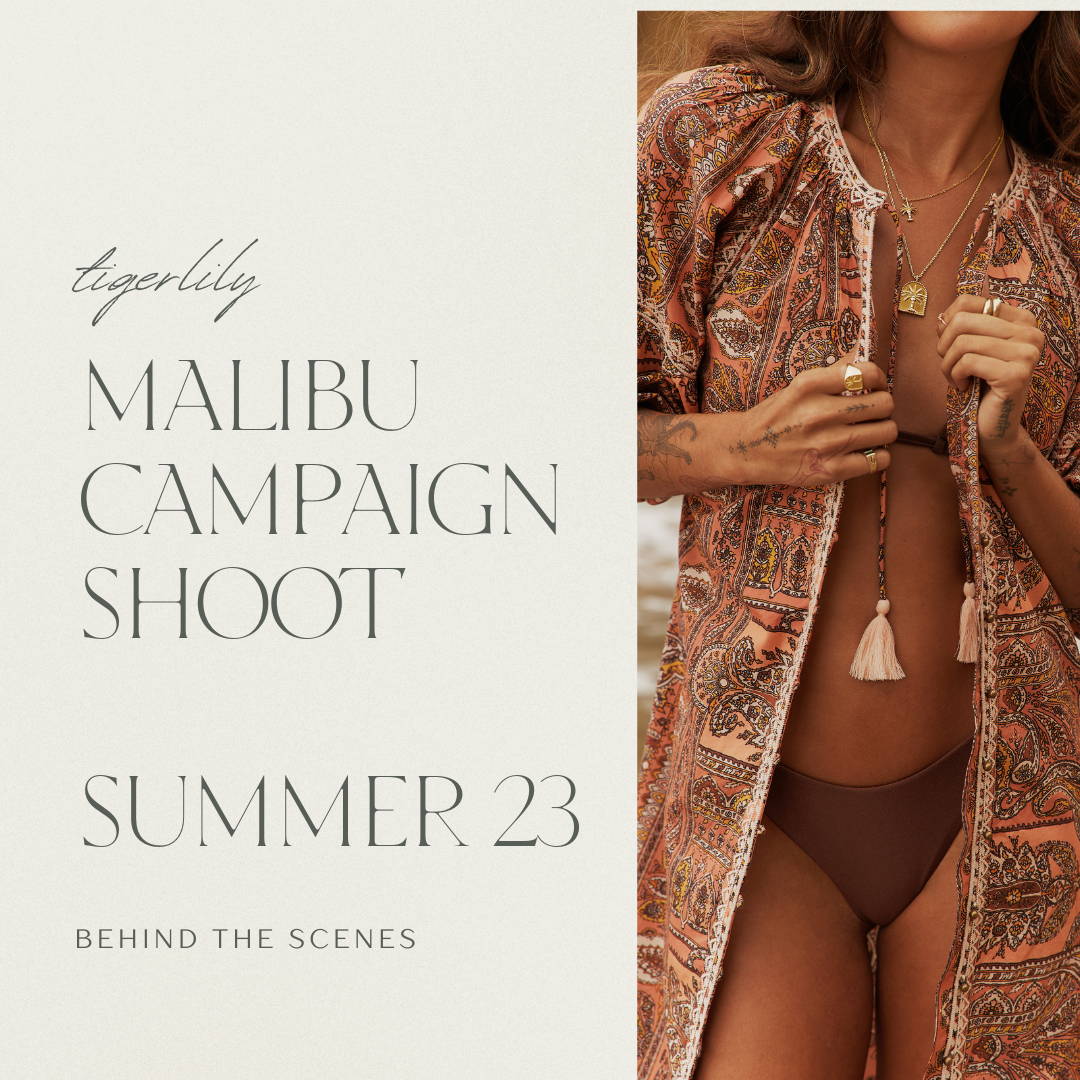 Come with us for behind the scenes access to our Summer Campaign and see how we bring our summer vision to life.

In September 2023, our CEO, Travis Wright set off for California to shoot our summer collection. This campaign took place in LA, between the beaches and hills of Malibu. On set the team met with our gorgeous model, Phoenix Ama, the talented photography duo, Jesse Allen and Pixie Bella and our go-to make-up artist, the amazing Tamara Taylor, who made the journey from Australia for this special campaign. This power team was able to bring our Premium Australian Swim and Resort Wear to a whole new level.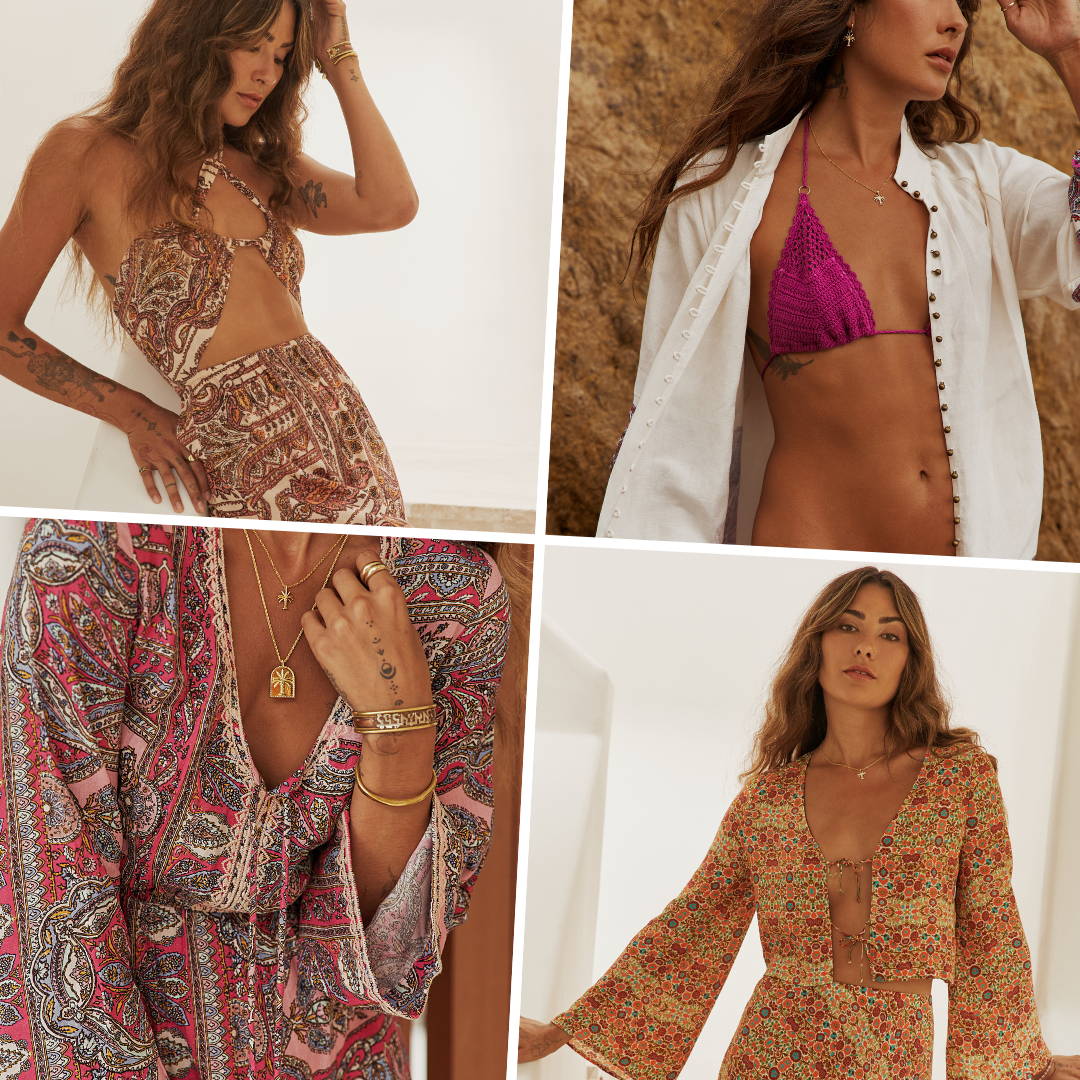 Our first location was a Californian dream house, making it feel like we were stepping into a Slim Aarons era. With a modern bohemian style, it was the perfect back drop to accompany our diverse summer designs. The silhouttes glimmered against the minimal décor and the poolside scenery was the perfect backdrop to our accompany our exclusive swim series.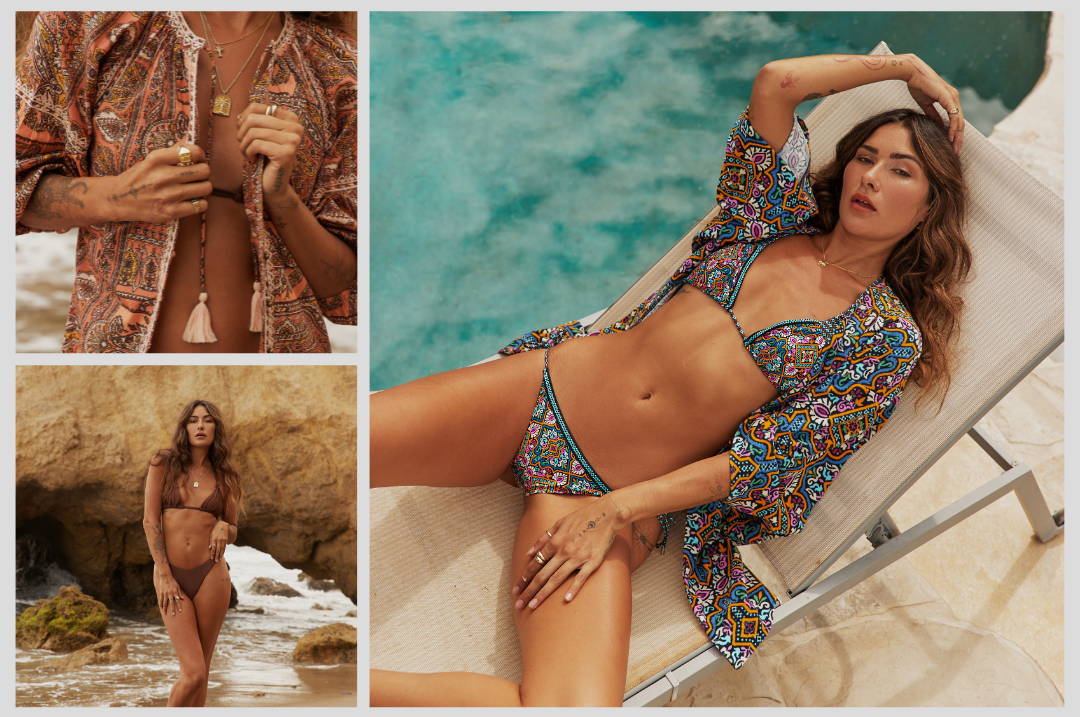 After lunching our CEO, Travis Wright, scouted the local beaches to find a special location for our seaside shots. This led to the team spending the afternoon shooting along the picturesque Malibu coastline. Backed with earthy rock formations to align with our tonal collections, and shooting through the peaceful shore break our vision was coming to life. The team worked with the gloomy weather and came out with some unexpectedly charismatic shots, where the intrinsic designs shined through in each image against the glistening water.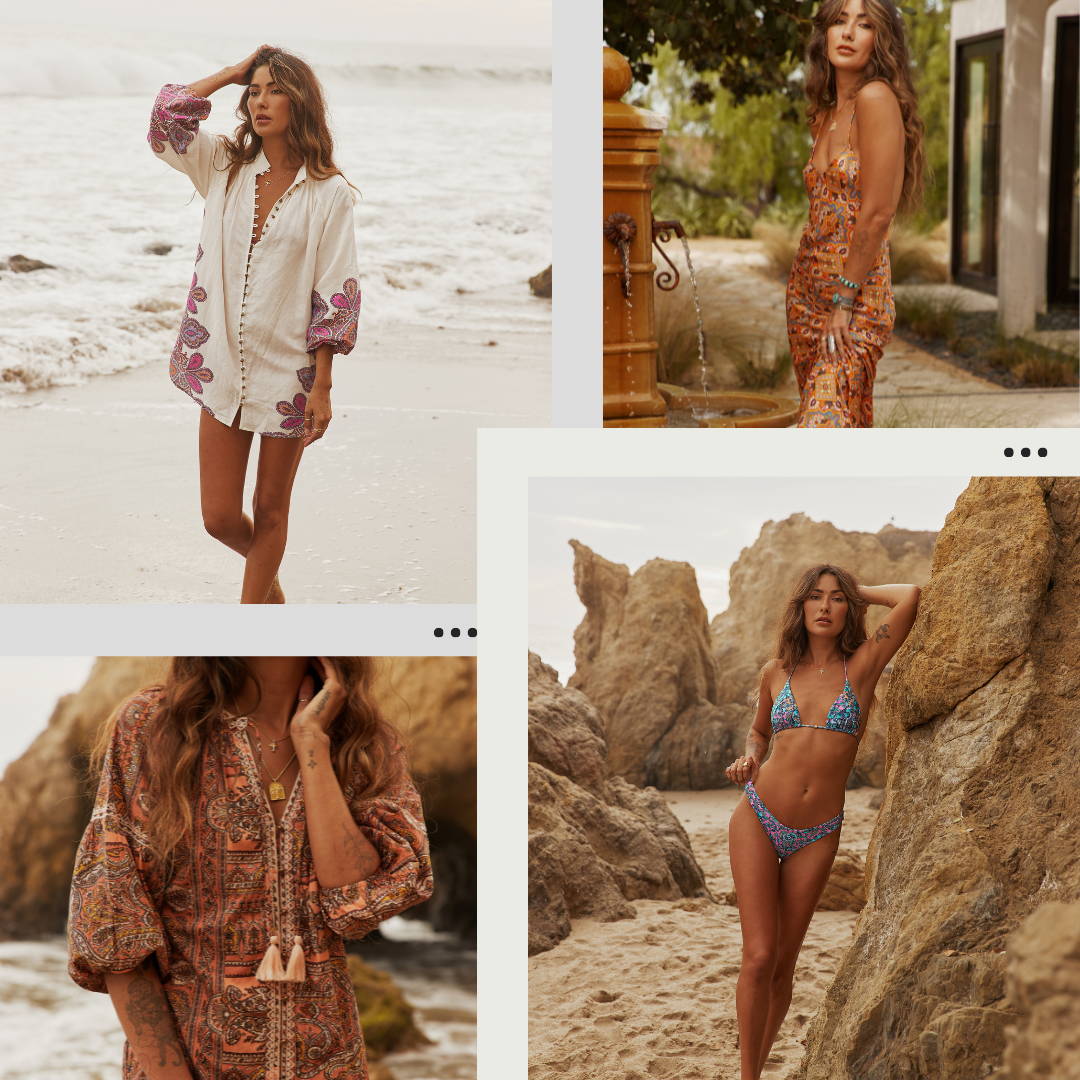 Returning to our roots with our newest heritage print series, Pashmina. Reimagined in an earthy colourway, Pashmina is something truly special. Live online and in-stores this Thursday, October 5th.
With new collections dropping each week through to the new year, CLICK HERE to find out first.