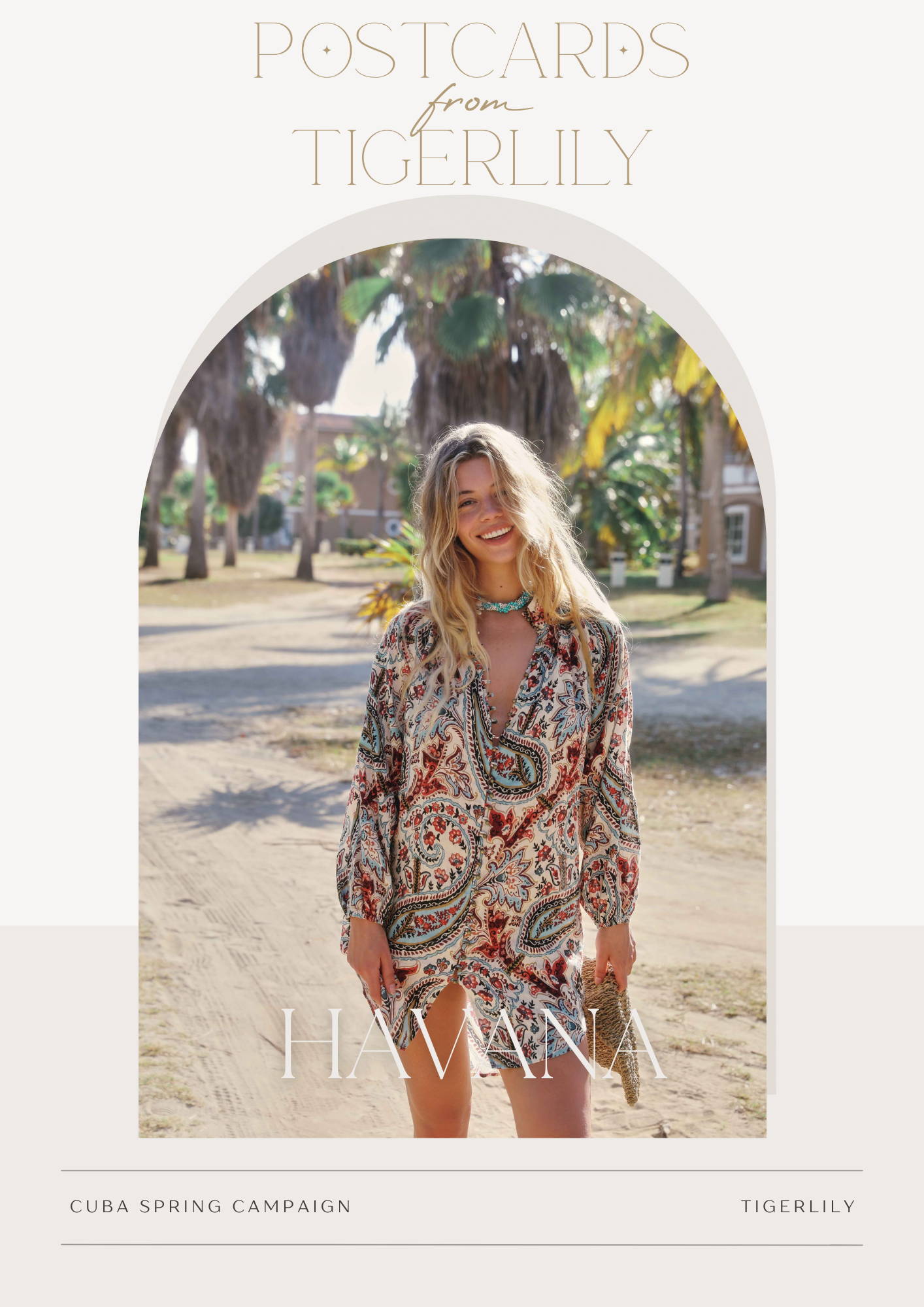 Why do you love this travel destination?

Known as the Rome of the Caribbean, Havana is adorned with a gorgeous tropical climate and it's cobbled streets and preserved historic buildings make it a magical place to visit. The food, the culture, the architecture all makes this city charming and a definite bucket list location.
Favourite things to do there?

Beach! Bordering between the Atlantic and the Caribbean, Cuba beholds an abundance of dreamy beach spots. The Black Sand beach at Bibijagua is a natural wonder, or Playas del Este is the perfect beautiful spot if you don't want to travel too far from town. It's also essential to spend a day on foot, just exploring the Spanish colonial architecture. As Old Town was declared a World Heritage Site it has been wonderfully preserved and will magically transport you back in time!
Best place to eat and drink?

If you're seeking an authentic Cuban meal, Mojito-Mojito is a must visit. They have phenomenal food with generous servings, whilst also providing great music and atmosphere.
Paladar Los Mercaderes is another favourite. A cosy spot adored with traditional interior makes this place feel special - not to mention the regular live music. They serve Cuban and Italian cuisine which is absolutely delicious.
Any packing tips?
Definitely check the weather forecast before you go! It can get hot and humid from the tropical climate and the best way to pack is to know what you're in for. A safe bet would be a few swim options, a kaftan or overswim design to get you to your next spot and a few light dresses to pop on for a cute meal out.
What's on your travel playlist?

Camila Cabello's 'Havana' should be on absolute repeat! Otherwise, we recommend a Spotify noughties playlist to get you going with some old school anthems.
What are you reading/watching?
Ted Lasso! If you haven't seen this yet - download it to your device so you can enjoy this splendid comedy when any down time comes your way. For the holiday novel, The Switch by Beth O'Leary is an absolute delight. It's light, it's fun and a little romantic.