The heat is here!

Introducing Heatwave, a collection inspired by the long beach days that define our youth and feed the soul.
With a mood board referencing the movie Puberty Blues, quintessential Australian summers, and vintage film, we selected the NSW beach town of Cronulla as a backdrop. A town that lives and breathes the ocean. It's iconic milk bar and long stretches of beach made the perfect setting for our high summer collection.

We were lucky enough to sit down with our two models, Bella Thomas and Masha Basman to chat through their lives in front of the camera, their favourite parts of the day and their hopes and dreams for 2022.
What's your star sign?
Bella: Aquarius
Masha: Capricorn
Sunset or sunrise?
Bella: Sunrise
Masha: Sunrise
What is the first memory you have of Tigerily?
Bella: Probably just growing up in Sydney, Australia and every summer we'd get a new swimmer, and it would always be Tigerlily.
Masha: My friend, when we were about 12 years old, brought 2 Tigerlily bikinis and after that, every single person in our group was wearing Tigerlily bikinis.
Favourite holiday destination?
Bella: Mhmm, that's a hard one, but I'd probably say Italy.
Masha: I've only been to Israel and Byron, but when I went to Byron it was really beautiful. So far Byron!
Favourite beach?

Bella: Probably the beach I grew up on in Merimbula.
Masha: Whites Beach in Byron Bay!
What's one message you want to send to the world?
Bella: Just be kind.
Masha: I love that get to be alive.
Favourite piece from the Heatwave Campaign?
Bella: My favourite piece is probably the White Calia One Piece.
Masha: I have got to say the yellow halter dress with the blue bottom part that we just shot. (Saydia will be launching soon!)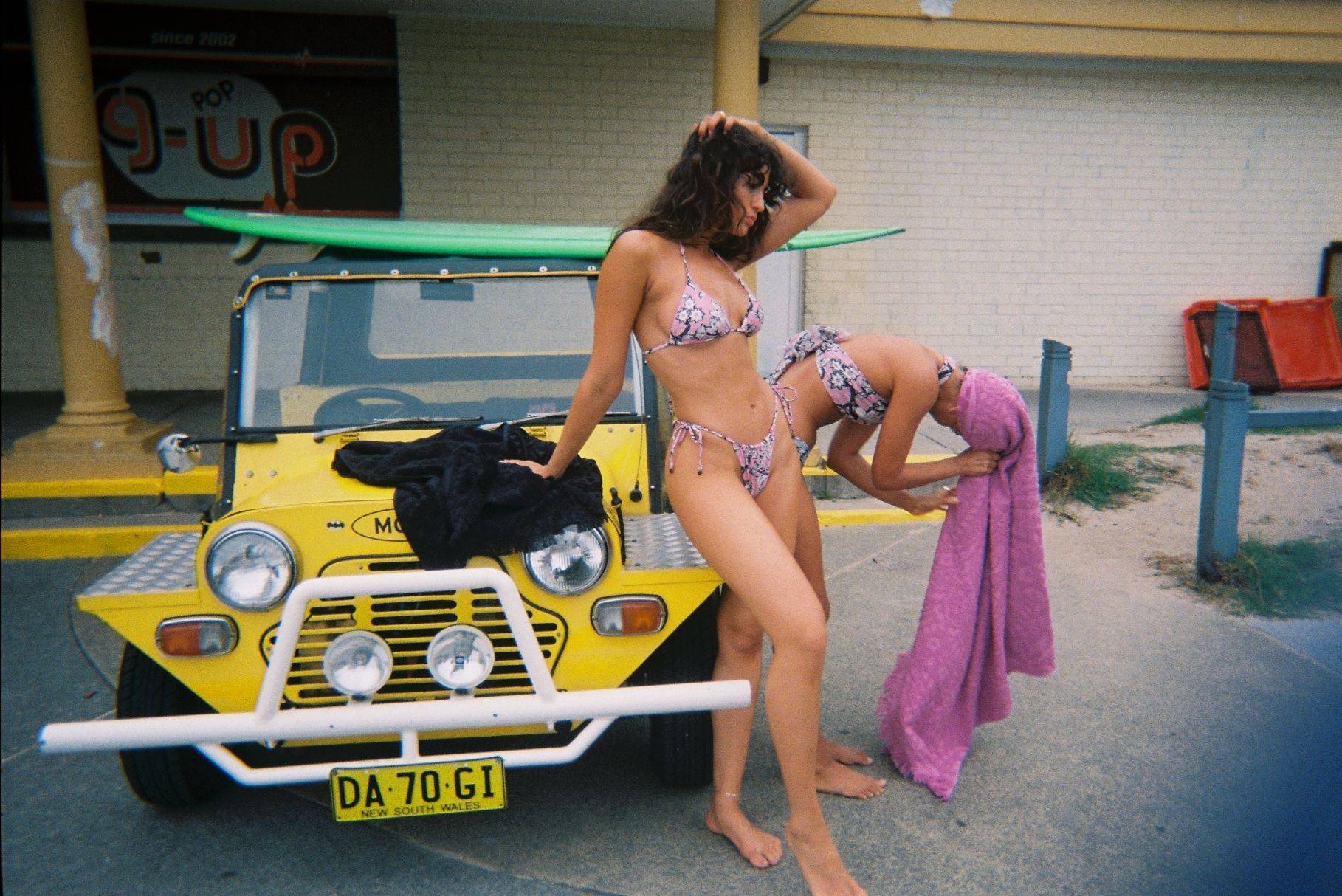 Masha wears the Ailana Tara Tri Bikini Top with the Ailana High Argentina Bikini Pant - Fuchsia. Bella wears the Ailana Sarong (COMING SOON) and Tigerlily Towel - Fuchsia.
Shot on location at: Cronulla Beach, Sydney.
Production: Anna Batchelar, Jane Halsall
Assistant: Lexi Kacev
Words: Anna Batchelar, Xina Lam