Tunisia was inspired by our travels throughout the world, collecting time honoured hand painted tile and traditional hand loomed tapestry that our designer then dreamed into a kaleidoscopic pattern that adorns the collection. Our initial moodboard featured these collected inspiration pieces that was then used to inform the collections look and feel, from the colours used to the intricate geometric patterns and shapes.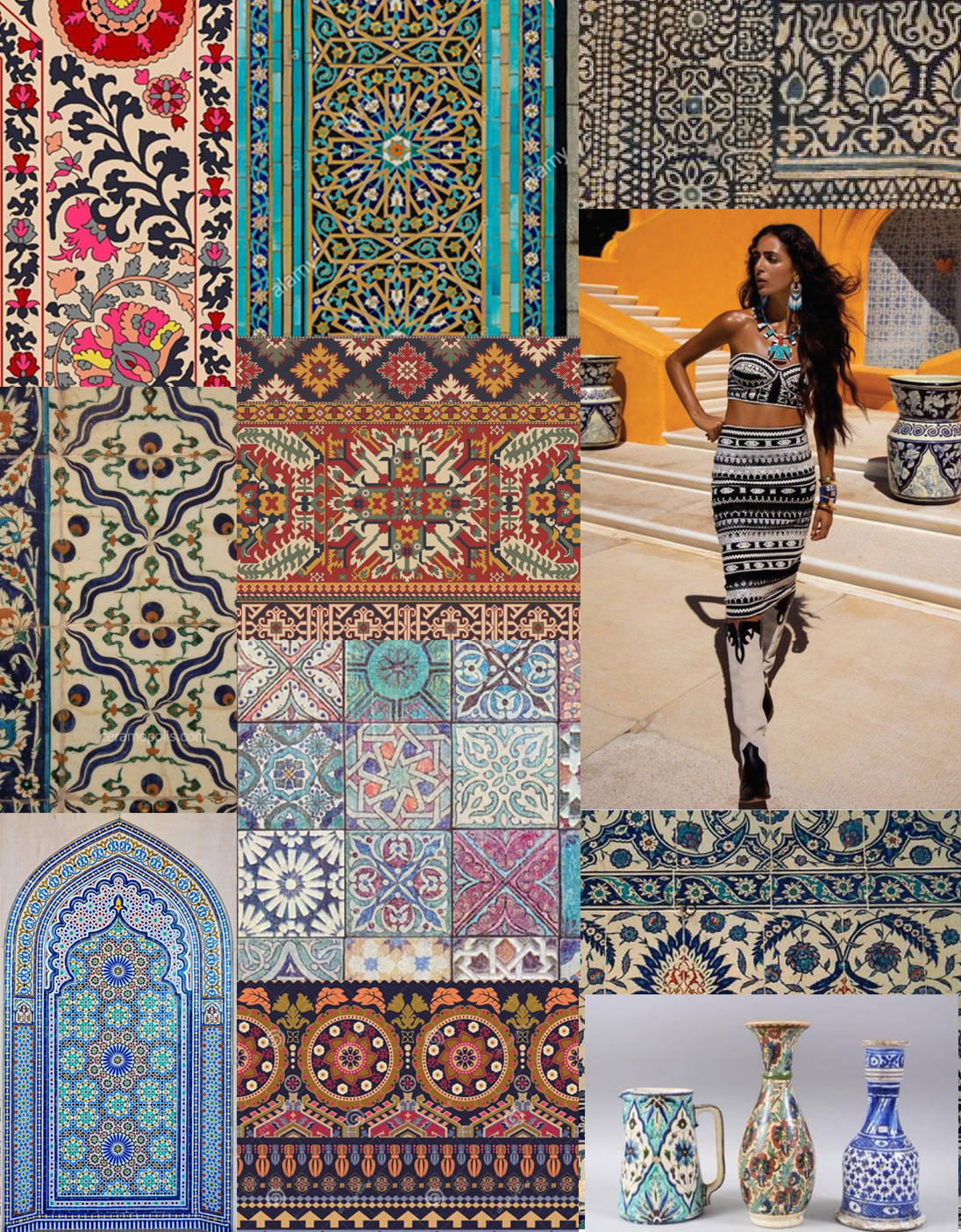 From time honoured hand painted tile to hand loomed tapestry, the initial mood board then fed into the first designs., taking inspiration from the colours, patterns and geometric shapes to inform the final collection.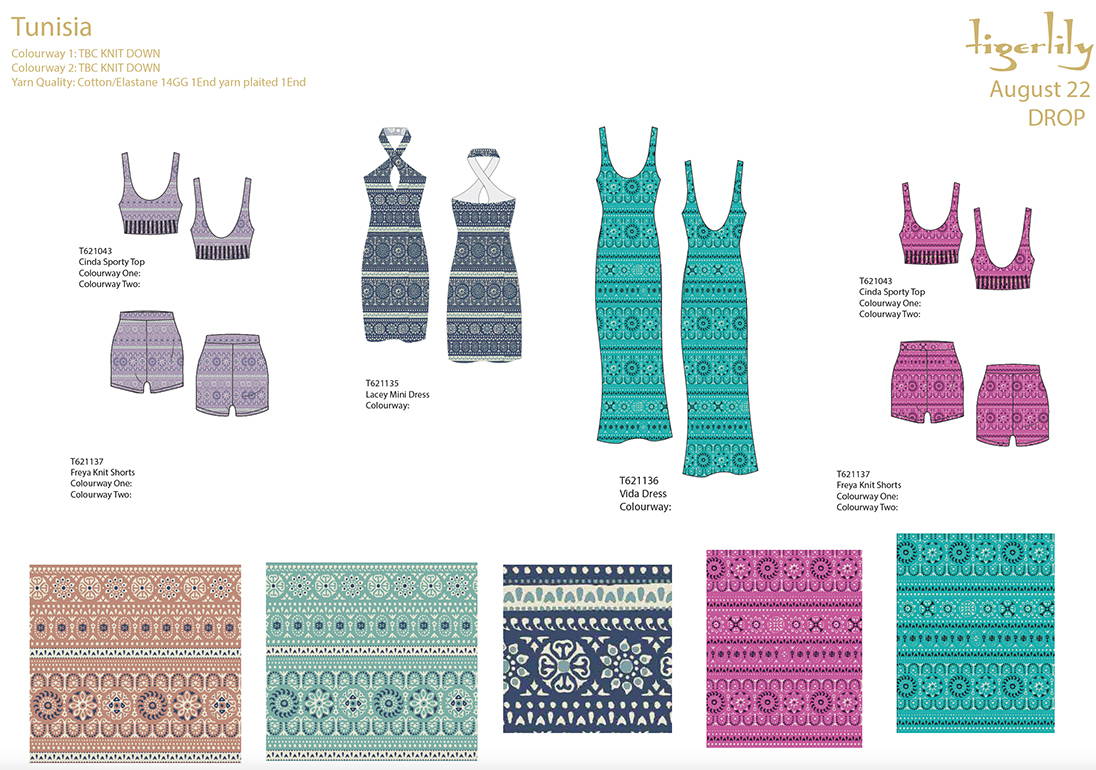 The first designs explored the use of pattern, shape and colour from the initial mood board, refining which each stage of the design process to get to the final collection.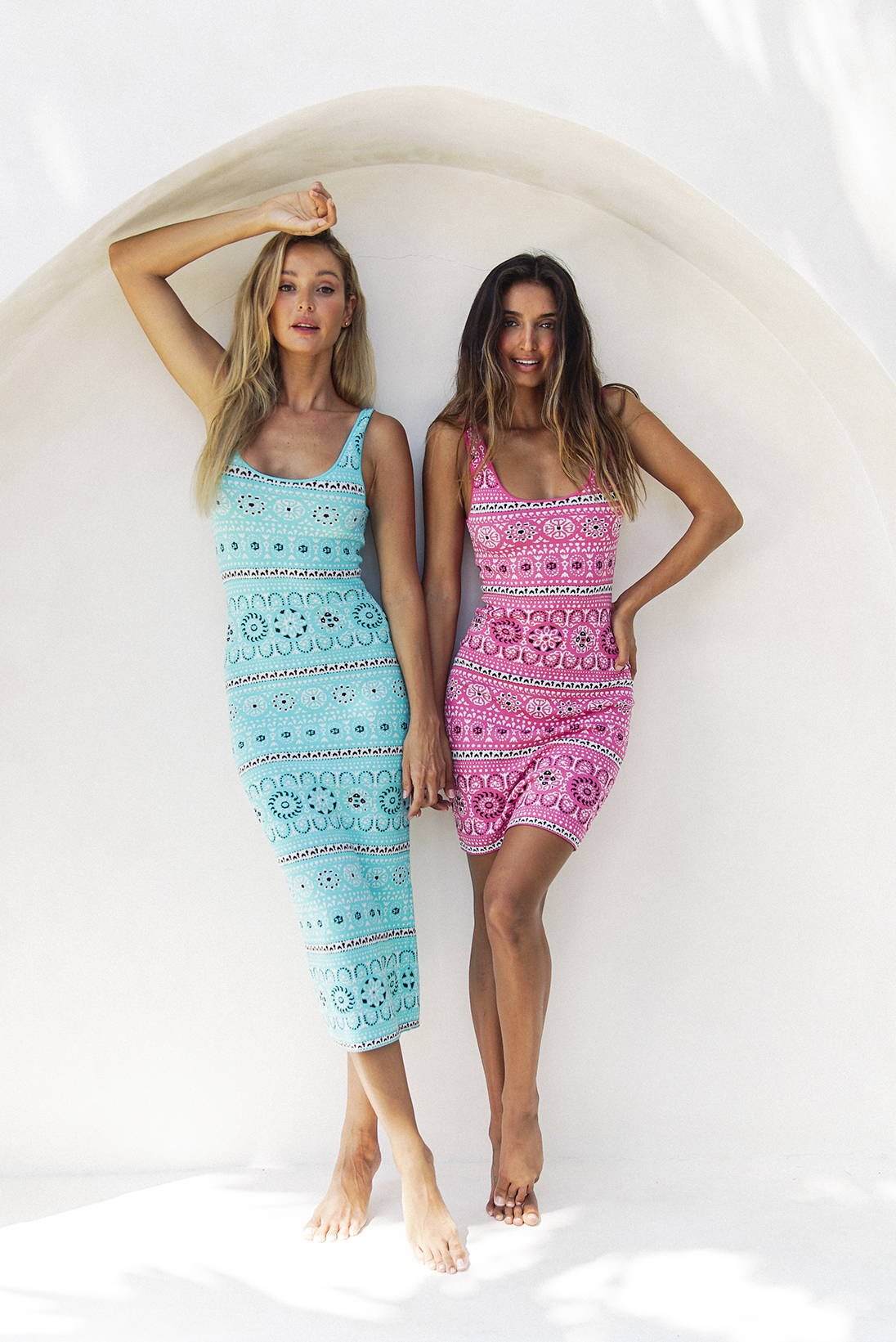 The final collection took the inspiration to another level with the use of bold colour on birdseye jacquard knitted pieces, referencing the hand loomed tapestry that originally inspired the collection.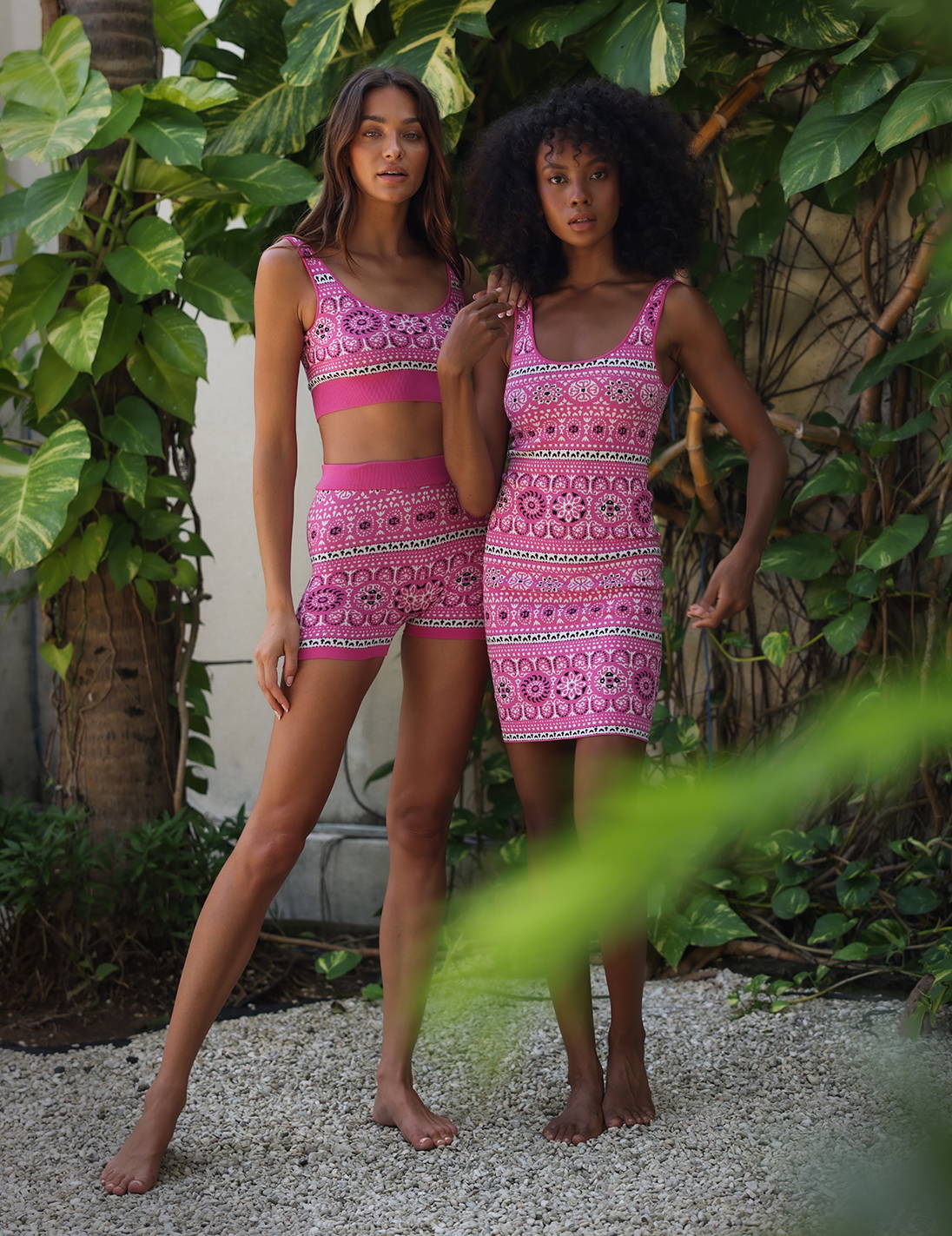 Introducing active leisurewear into a Tigerlily collection for the first time, our designers wanted to ensure the pieces stood out. The colour palette of Berry and Turqoiese were chosen to encapsulate the feeling of early spring, a time full of new life, flowers blooming and joy in the air. Our first foray into active leisurewear with our bike shorts and sporty crop top deserved to stand out in a bright bold pattern as well.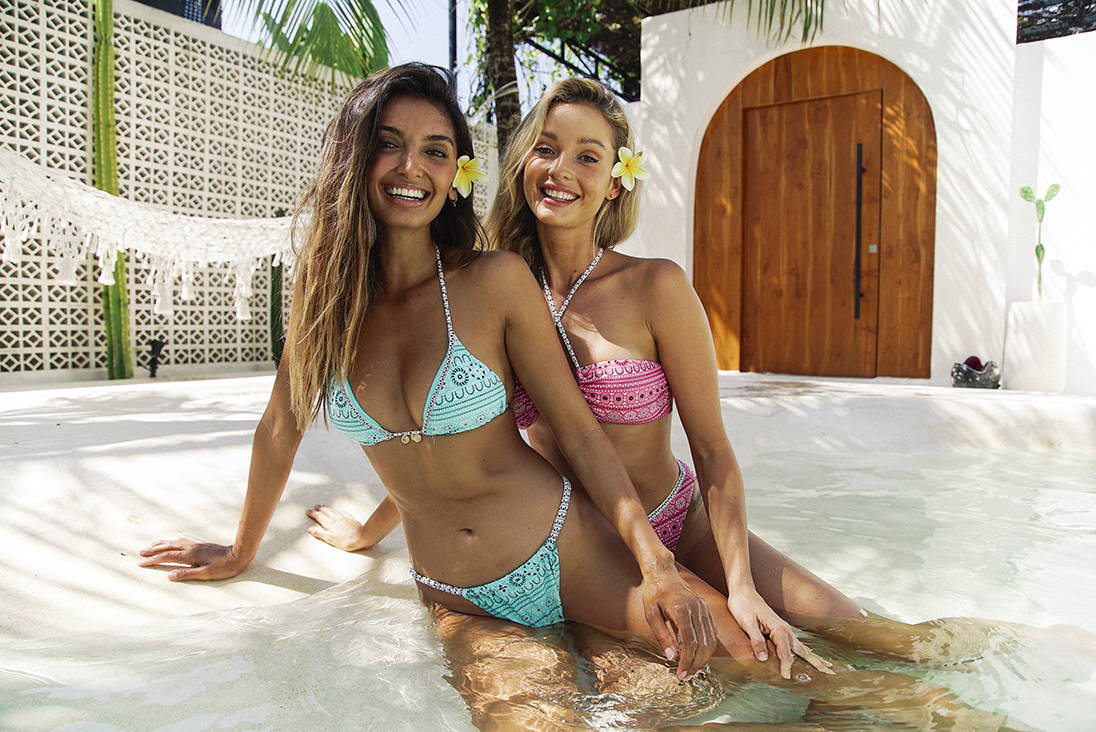 Our Tunsia swimwear is printed on beautiful, recycled fabrics, created from, 80% recycled polyamide and 20% elastane, they feel and look luxurious. The same pattern that appears on our apparel carries through to the swim collection, as does the bold colour palette of Turqoise and Berry.

We hope you love our Tunisia collection as much as we do.